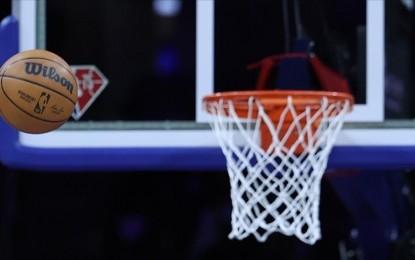 ANKARA – The Golden State Warriors defeated the Dallas Mavericks 112-87 to take a 1-0 lead in the Western Conference finals late Wednesday.
Stephen Curry recorded a double-double with 21 points and a game-high 12 rebounds to lead the Warriors to the victory.
Andrew Wiggins finished with 19 points and Klay Thompson added 15 points for the Warriors.
Jordan Poole also came off the bench to add 19 points.
Mavericks star Luka Doncic scored 20 points and Spencer Dinwiddie finished with 17.
The Game 2 in the best-of-seven series will be held in San Francisco on Friday. (Anadolu)