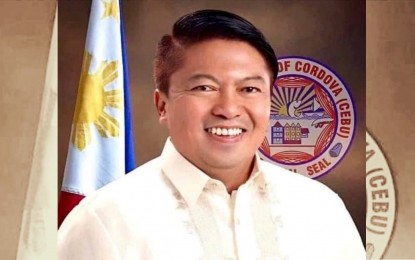 CEBU CITY – Unfazed by an electoral protest threat, the mayor-elect of Cordova town on Friday pledged to intensify the municipal scholarship program and provide free rides for the people.
Incumbent Councilor and incoming mayor Cesar "Didoy" Suan said in a presser while his legal team is ready to answer a possible electoral protest by his rival, Mayor Therese "Teche" Sitoy-Cho, he has consulted the people of Cordova on his plans for the next 100 days.
Suan said increasing the number of scholarship slots is one of his top priorities once he assumes office on July 1 as the new mayor of the town where the new 8.9-kilometer Cebu-Cordova Link Expressway (CCLEX) linked to this capital city is located.
He is confident that he can accommodate some 1,500 more scholars.
Suan said the town will partner with incoming Cebu 6th District Rep. Daphne Lagon and Ako Bisaya Party-list Rep. Sonny Lagon, regarding his expanded scholarship program.
The municipality, Suan said, will also provide a free shuttle service for residents who are going to the neighboring city of Lapu-Lapu during peak hours.
"All senior citizens in the municipality will also enjoy social pension through a subsidy of the municipality and congresswoman Lagon," Suan said.
Meanwhile, Suan advised his rival to give the residents of Cordova a chance to move forward under a new administration.
Cho earlier said she would question the outcome of the mayoral race in the town, citing alleged fraud.
Cho is a daughter of the late Presidential Legislative Liaison Office Secretary Adelino Sitoy who planned the third bridge connecting Mactan island group and Cebu City now called the CCLEX. (PNA)