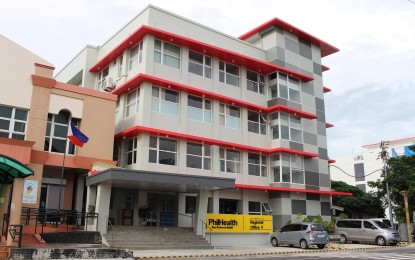 LEGAZPI CITY – The Philippine Health Insurance Corporation in Bicol (PhilHealth-5) is hopeful that the 1.4-million active members in the region will continue to diligently pay their contribution as the agency increases the rate from the current 3.5 percent of the monthly income to 4 percent starting June this year.
In a press briefing Friday, Henry Almanon, PhilHealth-5 regional vice president, said the premium adjustment is needed to meet the mandate of the Universal Health Care (UHC) Law to provide all Filipinos with access to quality health care services and a comprehensive set of benefits.
"It is necessary to sustain lifetime coverage for poor families, senior citizens, persons with disability (PWDs), and low-income individuals without paying contributions and ensure coverage of qualified dependents," Almanon said.
The basic annual premium rate of PHP3,600 for voluntary members will increase to PHP4,800 starting in June.
Direct contributors whose income is from PHP10,000 to PHP80,000, Almanon said, will pay 4 percent of their monthly income.
"Members and employers who have already paid their contribution at three percent are advised to generate the corresponding statement of premium account for the paid periods so they can settle the one percent differential payments/remittances until December 31, this year," he noted.
Almanon said the contribution will further increase to 4.5 percent in 2023 and 5 percent in 2024 and 2025.
He noted that under the UHC Law, health programs such as "Konsulta", mental health packages for outpatient services, full financial risk protection for health workers, acute malnutrition treatment, rehabilitation medicines in adults, and elevation myocardial infarction will soon be available to all Bicolanos.
"Our commitment to the health of Bicolanos remains strong and we look forward to more years of serving our members," Almanon said. (PNA)