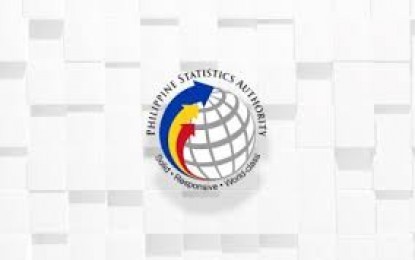 CAGAYAN DE ORO CITY – Northern Mindanao has registered the highest labor force participation rate (LFPR) in the country, accounting for 69.8 percent in 2021.
The Philippine Statistics Authority (PSA) data released Friday said Region 10's LFPR last year translated to 2.410 million individuals who were 15 years old and over and were employed or ended unemployed by the end of the year.
Central Luzon (Region 3) registered the lowest LFPR at 59 percent.
Region 10's LFPR in 2021 is higher by 3.5 percentage points than the 2020 annual estimate of 66.3 percent.
Making up the region are five provinces (Bukidnon, Camiguin, Lanao del Norte, Misamis Occidental, and Misamis Oriental) and nine cities (Cagayan de Oro, El Salvador, Gingoog, Malaybalay, Valencia, Oroquieta, Ozamiz, Tangub, and Iligan).
Bukidnon province posted the highest LFPR among provinces and highly urbanized cities (HUCs) nationwide at 78.3 percent or 808,000 individuals.
The employment rate in the region also increased to 95.1 percent (2.291 million employed) in 2021, higher by 1.5 percentage points compared to the previous year.
Among regions, Region IX (Zamboanga Peninsula) had the highest employment rate at 96.0 percent and Surigao del Sur the highest among provinces at 97.7 percent (282,000 out of 289,000 in the labor force).
Overall last year, the total number of employed persons was 43.99 million, or 92.2 percent of Filipinos who are at work or with jobs out of 47.70 million in the labor force.
Lowest underemployment rate
Meanwhile, the underemployment rate in the region decreased to 14.3 percent in 2021 from 23.6 percent in 2020.
Underemployment data covers employed persons who express the desire to have additional hours of work in their present job or to have an additional job or have a new job with longer working hours.
Among provinces and HUCs in the region, the City of Iligan posted the lowest underemployment rate of 5.0 percent.
Unemployment
PSA-10 recorded the unemployment rate in the region at 4.9 percent, lower by 1.5 percentage points than the 2020 annual estimate of 6.4 percent.
It translates to 119,000 unemployed persons in the total labor force of Northern Mindanao and the third lowest overall after the 4 percent of Region 9 (Zamboanga Peninsula) and 4.8 percent of Region 11 (Davao).
Among the provinces and HUCs in the region, Lanao del Norte posted the lowest unemployment rate of 2.4 percent.
Interventions
The Department of Labor and Employment (DOLE) continues to employ measures to improve figures and contribute to the regional economy.
In Bukidnon, DOLE field office chief Raul Valmores said 2,263 job vacancies were posted with 41 employers in a recent online and face-to-face job fair.
The top occupations in demand locally were customer service representative, 460 vacancies; technical support, 150 vacancies; and call center agent, 100 vacancies.
Overseas employment vacancies are mostly for nurses, cleaners, electricians, home care, and cashiers.
In Camiguin province, DOLE marked Labor Day on May 1 with the turnover of PHP4,678,216 under the Integrated Livelihood and Emergency Employment Program financial aid for 811 beneficiaries.
A total of 92 individual beneficiaries also received PHP955,000 worth of projects and five organization groups with 274 individuals PHP1,053,216 total worth of livelihood projects. (PNA)