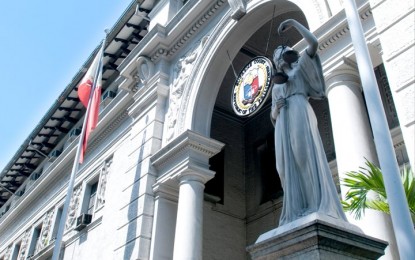 MANILA – The Supreme Court (SC) on Monday said the signing of "Roll of Attorneys" in Cagayan de Oro City and Cebu City has been set for May 26-28 and May 30 to June 3, respectively.
In a notice released Monday, the Office of the Bar Confidant (OBC) said the site of the signing in Cagayan de Oro City will be at the Mallberry Suites Hotel from 8:30 a.m. to noon and 1:30 p.m. to 4:30 p.m. from May 26 to 28.
Those who opt to sign the roll in Cebu City, new lawyers are advised to proceed at the IBP Building, Capitol Compound from May 30 to June 3 at the same time.
The SC has directed successful bar examinees to maintain observance of Covid-19 health protocols.
Under the guidelines, those who are fully vaccinated must present their vaccination card upon entry. If they are unvaccinated or partially vaccinated, they must present a negative antigen test result taken in a Department of Health-accredited facility within 48 hours before the chosen date.
Only those who were given clearance and attended the oath-taking ceremony shall be allowed to sign the roll while those who are required by the Office of the Bar Confidant to submit lacking documents will be allowed to sign upon the submission of the papers. (PNA)