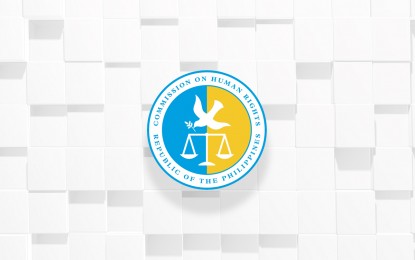 MANILA – The final report on the investigated killings linked to the anti-illegal drug campaign of the Duterte administration includes accounts of police officers who died during operations, the Commission on Human Rights (CHR) said Monday.
"The comprehensive report took into account law enforcers or police killed (pages 6 to 8) as well as killings by unidentified individuals outside of the context of police operations (pages 24 to 26)," CHR Executive Director Jacqueline de Guia said in a statement.
This, she noted, is contrary to claims that there was no mention of law enforcers who lost their lives and of killings outside of police operations.
"The findings of the final report extend its scope from the previous analysis, which covers only incidents investigated in Region 3, Region 4-A, and the National Capital Region," she said. "The scope of the April 2022 release is nationwide and covers 882 dockets involving a total of 872 incidents with 1,139 victims, almost double in terms of the scope in the initial report."
The final report aims to strengthen the initial CHR findings:
*That there is a consistent narrative by law enforcers alleging victims initiated aggression or resisted arrest;
*That there is use of excessive and disproportionate force;
*That targeted victims were mostly civilians killed in uninhabited locations sustaining gunshot wounds in the heads and/or torso;
*That there is non-cooperation by the police; and
*That there is a lack of effective, prompt, and transparent accountability mechanism to address the drug-related killings.
De Guia said the report has been formally communicated to the Presidential Human Rights Committee and the Department of Justice.
The report was completed by the EJK (Extrajudicial Killing) Task Force led by former Commissioner Gwendolyn Pimentel-Gana.
It is considered a "more comprehensive and expansive version of the initial report" released last November 2021.
"We are heartened by the remarks of Acting Presidential Spokesperson Secretary Martin Andanar, which acknowledged the CHR's independence and invited us to coordinate with concerned government agencies," de Guia said.
"We are hopeful that this signals greater cooperation and the enhanced response of the government in bringing full justice to all alleged EJK cases linked to the anti-drug campaign," she added.
The CHR hopes for the international community to see that local mechanisms are working through the government's investigations of human rights violations. (PNA)