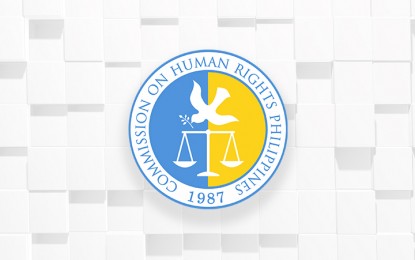 MANILA – The Commission on Human Rights (CHR) on Tuesday said the Freedom of Information (FOI) has contributed to the "promotion of an open and participatory government."
CHR executive director, lawyer Jacqueline Ann de Guia, welcomed the recommendation of the Presidential Communications Operations Office (PCOO) to the incoming administration to retain the FOI policy.
"In an interview, acting Deputy Presidential Spokesperson Undersecretary Kris Ablan said that the Presidential Communications Group – which consists of agencies such as the Philippine Information Agency, Philippine News Agency, Radio Philippines Network, People's Television Network, and the Bureau Communications Office among others – have already prepared their transition report for the incoming officials for endorsement. One initiative they wish the next administration will continue is the Freedom of Information program which acts as a transparency mechanism of the Executive branch," de Guia said in a statement.
Citing the Section 7 Article III 3 of the Philippine constitution, de Guia noted the "right to information" allows the citizens to access "official records and to documents and papers pertaining to official acts, transactions, or decisions, as well as to government research data used as a basis for policy development" on all subjects and issues of public concern."
Despite the existing constitutional guarantee, de Guia emphasized that there is a lack of enabling legislation to exercise this right.
"So the pronouncement made by President (Rodrigo) Duterte in 2016 was not only a clear recognition of this fundamental freedom but also a promotion of an open and participatory government," she added.
The Commission, she said, joins the PCOO in the endorsement of this policy to the next Administration.
De Guia said the freedom of information, as a demonstration of modern democracy, "is imperative in the fulfillment of consonant rights" such as the freedom of speech, expression, and the press.
"CHR reminds our leaders that public trust is the cornerstone of our democracy," De Guia said, as she urged the next administration to continue crafting measures that will push transparency and good governance.
She added: "A push for this directly corresponds to countering corruption and advocating for public accountability." (PNA)