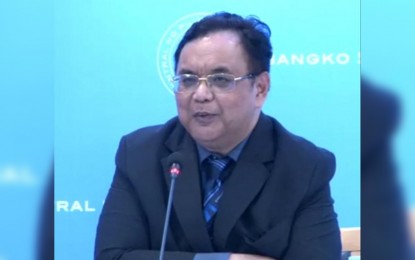 MANILA – Rates of the Bangko Sentral ng Pilipinas' (BSP) term deposit facility (TDF) rose anew on Wednesday and the seven-day facility was undersubscribed, following the hike in the central bank's key rates last week.
Data released by the central bank showed that average rate of the one-week facility increased to 2.1962 percent and the 14-day facility's to 2.2369 percent.
These were at 1.9823 percent and 2.0932 percent for the one-week and two-week TDF during the auction last May 18.
BSP increased the offer volume for the one week facility to PHP130 billion from last week's PHP120 billion.
Total bids reached PHP114.843 billion, which the auction committee fully accepted. Bid coverage ratio stood at 0.8834.
Also, offer volume for the 14-day TDF was increased to PHP150 billion from last week's PHP140 billion.
The auction committee made a full award. Bid coverage ratio stood at 1.2413.
TDF is among the central bank's tools to mop up excess liquidity in the economy.
BSP Deputy Governor Francisco Dakila Jr., in a statement, attributed the jump in the TDF rates partly to the 25 basis points increase in the central bank's key rates last May 19, which is the first since 2018 and following the total of 200 basis points cut in 2020.
"The results of the TDF auction continue show that liquidity in the financial system remains ample. Looking ahead, the BSP's monetary operations will remain guided by its assessment of the latest liquidity conditions and market developments," he added. (PNA)