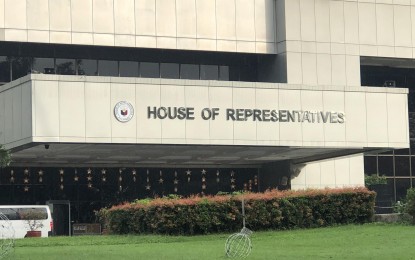 MANILA – A measure extending the life of the Philippine Aerospace Development Corporation (PADC) for another 50 years hurdled second reading approval at the House of Representatives.
Voting via viva voce, the chamber passed on second reading House Bill 9165, which seeks to extend the corporate life of PADC, the government's arm for the development of the Philippine aviation and aerospace industry.
PADC was created on Sept. 5, 1973 through Presidential Decree 286, and will expire in 2023.
Deputy Speaker Kristine Singson-Meehan, a principal author of the bill, said among PADC's major accomplishments are the development of a single prototype light aircraft called PADC Defiant 300, a prototype helicopter called PADC Hummingbird, and the assembly of 44 BO-105 helicopters, 67 BN Islander aircrafts, 18 SF 260 TP single-engine turbo prop trainer, 6 Lancaster ES, and 2 Lancaster IV.
Singson-Meehan said the PADC has also established a maintenance, repair and overhaul (MRO) center for various aircraft engines utilized by the Philippine Air Force.
"Without PADC, the nation would be vulnerable to internal and external threats and would trail behind other countries in the modernization of civil and defense aviation," she said.
Through Executive Order No. 78, series of 2019, President Rodrigo Duterte placed PADC under the administrative supervision of the Department of National Defense in recognition of its vital role in addressing internal and external threats, achieving self-reliance as regards defense equipment, and promoting transfer of technology from neighboring countries. (PNA)