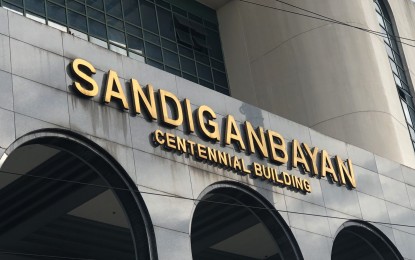 MANILA – The Sandiganbayan cleared a former Cebu province municipal accountant of malversation but convicted a former village treasurer in Baguio City in separate suits.
A decision by the Sandigan Fourth Division on May 23 said former Carmen town accountant Dinah Barriga is not guilty of malversation and illegal use of public funds.
Barriga, along with the town's former mayor, Virginio Villamor who died in 2017, were charged in 1996 and 1997 involving PHP267,537 in public funds for the construction of spring box, deep wells, and water works systems; for PHP23,047 for the purchase of water pipes; and a third case for PHP1,305 for a spring box in a village that was not among the beneficiaries of the Central Visayas Water and Sanitation Project trust fund, a joint project between the town and the Australian government.
In clearing Barriga, the court said the "mere fact that accused Villamor is the municipal mayor and accused Barriga is the municipal accountant is certainly not sufficient to justify the conclusion that they conspired to commit the crime".
"Indeed, suspicion no matter how strong must never swat judgment. Where there is reasonable doubt, the accused must be acquitted even though their innocence may not have been established," the court said.
The anti-graft court, however, affirmed the decision of the Baguio City Regional Trial Court Branch 5 that found Romel Beltran, former treasurer of Barangay Camp 7, guilty of falsification of public documents and malversation.
It ruled that Beltran made false entries in the Summary of Collections and Deposits by altering the money remitted, ranging from PHP300 to PHP1,000.
The decision dated May 19 and uploaded recently upheld Beltran's sentence of up to eight years imprisonment in four counts of falsification and malversation.
Other charges were dismissed as the evidence consisted of mere photocopied documents. (PNA)