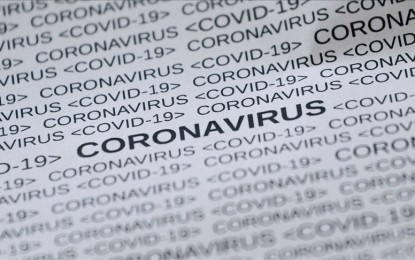 MANILA – Manila and Quezon City's local governments have reported zero active coronavirus disease 2019 (Covid-19) cases in several areas.
As of noontime Friday, Manila confirmed four new cases to raise its active tally to 24.
Of the city's 17 areas, nine have zero cases – Binondo, Intramuros, Malate, Paco, Quiapo, San Miguel, San Nicolas, Sta. Cruz, and Sta. Mesa.
San Andres has the most active Covid-19 cases with six infections, while Tondo 1 and Sta. Ana have five each.
Sampaloc still has three active infections, Pandacan has two, and Ermita, Port Area, and Tondo 2 have one case each.
The city government also reported three new recoveries, bringing the total number to 114,124 out of 116,079 total cases.
Deaths have remained at 1,931 for three days now.
Meanwhile, Quezon City has 124 active Covid-19 cases.
QC District 1 has no cases in 17 of 37 villages; District 3 none in 27 out of 35 villages; District 4 none in 21 out of 39 villages; District 5 none in three out of 13; and District 6 none in six out of its 11 villages.
As of Friday, a total of 5,800,710 Covid-19 vaccine doses – first and second doses and booster shots – have been administered, with 2,460,306 already fully vaccinated.
In Manila, 3,452,502 vaccine doses have been administered as of Thursday, including to 1,707,090 with complete primary shots.
Of the total fully inoculated, 558,935 have received the first booster shot while 14,114 individuals have received the second booster dose. (PNA)