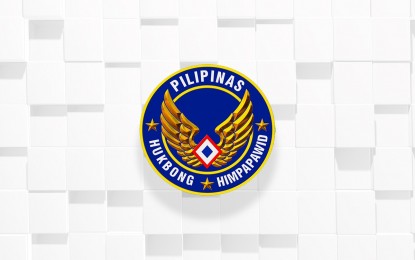 MANILA – The Philippine Air Force (PAF) said it is now conducting investigations to determine the exact cause of the crash-landing of its Hermes 900 unmanned aerial vehicle (UAV) while about to land at the Lumbia Airport, Cagayan De Oro City Saturday.
PAF spokesperson Col. Maynard Mariano, in a statement forwarded to reporters Saturday night, said the UAV took off at around 9:30 a.m. to perform a functional check flight (FCF).
"Upon takeoff, the UAV proceeded to 5NM (five nautical miles) east of Lumbia and ascended to 10,000 ft. After finding the FCF procedure to be satisfactory, the pilots declared the termination of test and started to descend 5000 ft 1.5 miles east of Lumbia Airport," he added.
At around 11:46 a.m., communication with the UAV was cut.
"All emergency procedures were performed, and field service representatives were called for troubleshooting," Mariano said.
He added that the Hermes 900 UAV crash-landed in a vegetated area where it was last confirmed to have lost contact.
"No civilian casualties and damage of properties were reported. The Command will be conducting a thorough investigation to determine the cause of such incident," Mariano said.
Mariano said the UAV, which is the same size as a small trainer plane, is still recoverable.
"As of the moment, the recovery is ongoing. The aircraft suffered considerable damage but was recoverable," he added
The Hermes 900 is an Israeli medium-size, multi-payload, medium-altitude long-endurance UAV designed for tactical missions.
It is a successor to the Hermes 450 series of drones, one of the most widely used military drones in the world.
It has an endurance of over 30 hours and can fly at a maximum altitude of 30,000 feet with a primary mission of reconnaissance, surveillance, and communications relay.
In 2020, the PAF received three Hermes 900 and one Hermes 450 unmanned aerial systems as part of a contract worth approximately USD175 million. (With a report from Franck Dick Rosete/PNA)