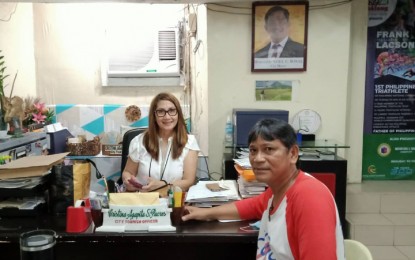 LEGAZPI CITY – After more than two years of restrictions due to the coronavirus disease (Covid-19) pandemic, this city's tourism industry is starting to rebound, with more visitors arriving in the last several months.
Agapita Pacres, head of the City Tourism Office (CTO), in an interview on Monday said from a drastic drop in arrivals of close to 68,000 in 2020 compared to over 1.2-million in pre-pandemic 2019, the figure climbed to 98,000 in 2021, or an increase of around 30 percent.
In the first three months of this year as many parts of the country were placed under Alert Level 1, close to 36,053 local and foreign tourists have visited Legazpi City, where the perfect cone-shaped Mayon Volcano is located.
"In fact, in 2017, Legazpi city was one of the top tourist destinations in Southern Luzon that recorded 1,275,710 tourist arrivals in 2017; 1,254,353 visitors in 2018, and slightly increased to 1,278,115 arrivals in 2019, or before Covid-19 hit the country," Pacres said.
She said at the height of the pandemic, several hotels, restaurants, and other business establishments stopped their operations due to the lockdowns.
"But in 2021, when business establishments resumed their operations, the tourism sector has started to improve and is expected to boom again," Pacres added.
She said her office regularly profiles visitors who enter the Bicol International Airport (BIA), and issues them a "pasa porte" if they are compliant with all the requirements and documentation.
"Issuance of pasa porte is part of the projects of the City Tourism Services Division in partnership with Legazpi Stakeholders Council, Albay Chamber of Commerce and Industry, and the United States Agency for International Development," Pacres added.
She also said the CTO has also recorded 26 meetings, incentives, conferences, and exhibitions in Legazpi last year. (PNA)