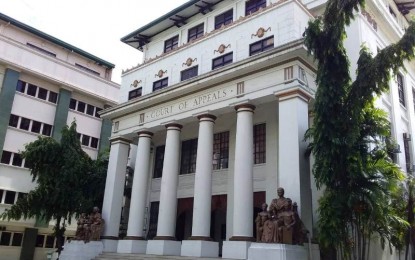 MANILA – The Court of Appeals (CA) affirmed the prison terms on two fisherfolk caught poaching off Placer, Masbate five years ago.
Dante Mahilum, skipper of the commercial fishing vessel "F/B Mika", and the boat's chief mechanic Ramon Barrios, were convicted by the Cataingan, Masbate Regional Trial Court Branch 49 to up to four-year imprisonment each for unauthorized fishing, the use of illegal fine mesh nets, and the use of active gear in municipal waters under Republic Act No. 10654, a 2014 law which amended the Fisheries Code of 1998 covering the prevention of illegal, unreported, and unregulated fishing.
Section 93 of the law states "it shall be unlawful to engage in fishing using nets with mesh smaller than that which may be determined by the Department, provided that the prohibition on the use of fine mesh net shall not apply to the gathering of fry, glass eels, elvers, tabios, and alamang and other species that by their nature are small but already mature, as identified in the implementing rules and regulations by the Department. The discovery of a fine mesh net in a fishing vessel shall constitute a prima facie presumption that the person or fishing vessel is engaged in fishing with the use of fine mesh net".
The CA, in a decision made public recently, said the two were apprehended on Sept. 22, 2017 by the "Bantay Dagat" (Sea Guard) team and local police while fishing without the required permit from the Bureau of Fisheries and Aquatic Resources.
Recovered from the vessel were 25 basins of 750 kilos of assorted varieties of fish caught using fine mesh nets.
The owner of the vessel, Norberto Villanueva Jr., claimed he had repeatedly reminded his crew through radio not to fish within 15 kilometers of municipal waters as prescribed by the law.
He said he was not able to contact his men at the time of their apprehension as there was no signal in the location when they were caught.
Mahilum and Barrios claimed they had permit to fish but were unable to present them during the trial. (PNA)