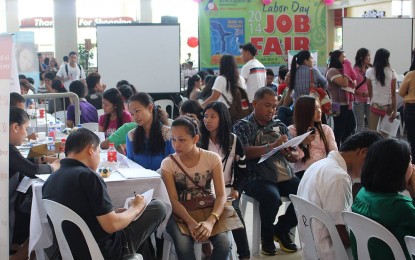 DUMAGUETE CITY – The Department of Labor and Employment (DOLE) here on Tuesday said the recently approved PHP31 across-the-board wage increase will be retroactive if establishments cannot implement it immediately in the absence of the Implementing Rules and Regulations (IRR).
Ma. Teresa Tanquiamco, who heads the DOLE in Negros Oriental and Siquijor, told the Philippine News Agency that they are still awaiting the IRR after the Regional Tripartite Wage and Productivity Board (RTWPB-7) in Central Visayas approved the wage adjustment recently.
"Following its approval, the effectivity will be on June 14, or 15 days after publication of the wage orders in a paper of national circulation and also approved by the National Wages and Productivity Commission," Tanquiamco said.
The RTWPB-7 approved the PHP31 minimum daily wage increase for domestic workers and a PHP500 adjustment for "kasambahay" or house help, she said.
The minimum daily wage here will be PHP397 from the current PHP366.
This is the biggest salary adjustment for local minimum wage earners here in many years, Tanquiamco added.
House helpers, meanwhile, will now be receiving PHP5,000 from the current PHP4,500 a month following the wage adjustment.
The DOLE provincial chief said once they receive the IRR, they will send out notices to the establishments here so they can be guided accordingly.
If there would still be no IRR before June 14, employers are mandated to pay their workers the wage hike retroactive to the date of effectivity, she said. (PNA)