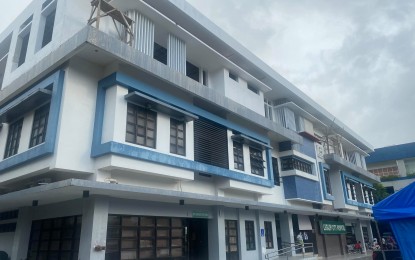 LEGAZPI CITY – The Legazpi City Hospital (LCH) which is owned and operated by the local government unit (LGU) here will increase its bed capacity by more than 100 percent starting July this year.
Mayor Noel Rosal said in an interview on Tuesday, LCH is accepting up to 25 patients at its full capacity while more rooms and facilities are still being prepared on the additional third floor of the building.
"We are going to inaugurate this additional floor level on June 27. After that, we will be accepting additional patients that could now be accommodated at the third floor of our hospital," he said.
Rosal, who clinched Albay's gubernatorial post in the last elections, said the city hospital would be capacitated to serve not only patients from Legazpi but also from its neighboring municipalities which could also lead to the decongestion of the Bicol Regional Training and Teaching Hospital (BRTTH).
He said the expansion of the hospital would benefit the patients, especially indigents who need surgery.
"LCH charges only low rates, adding that all Philippine Health Insurance Corporation (PhilHealth) members under the Universal Health Care (UHC) are free from medical charges," he added.
Rosal also said an ultrasound machine was recently installed at the hospital.
"We will also purchase medical equipment for dialysis as well as CT scan and magnetic resonance imaging (MRI) that can be used for medical treatment for patients," he added.
"This is for all, particularly for the indigent patients. This is free for all with PhilHealth coverage under the UHC program," Rosal said.
He said the laboratory, operating and labor rooms, X-ray section, intensive care unit, emergency, and recovery rooms as well as the dental clinic and pharmacy, are all on the ground floor of the LCH while the male and female wards, pediatric rooms and the offices of doctors and other medical personnel are on the second floor.
"Additional rooms and facilities are now ready to serve patients this July," Rosal said.
The LCH was built at the cost of PHP120 million on a 3,000-square meter lot owned by the city government in Barangay Bitano here. It opened in 2018 after a three-year construction. (PNA)