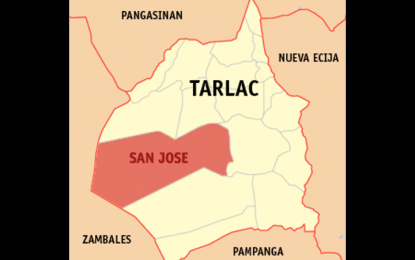 CAMP AQUINO, Tarlac – Government troops recovered an arms cache of the New People's Army (NPA) in Barangay Burgos, San Jose, Tarlac on Monday.
Lt. Gen. Ernesto Torres Jr., head of the Northern Luzon Command (Nolcom), said on Tuesday security personnel of the 3rd Mechanized Battalion under the operational control of Joint Task Force Kaugnay received information from a concerned citizen regarding the location of the arms cache allegedly owned by the NPA's Komiteng Larangan Guerilla Tarlac-Zambales (KLG TARZAM).
Torres said the recovered items included a Galil rifle, two M16 rifles, an M203 grenade launcher, a shotgun, a long magazine for Galil, four short magazines for M16, 71 pieces of 5.56mm ammunition, and 18 pieces of 40x46mm grenade launcher ammunition.
"The continuous discovery of CTG's (communist terrorist group) arms cache is a way to deplete them of their resources which prevents them from performing hostile attacks in the north and central Luzon," he said in a statement.
He said Nolcom's series of operations against the terrorists will continue to intensify as they aim to further constrict "the CTGs of their operating spaces, limit their movement, and disable them from their ability to recruit and deceive our countrymen."
Meanwhile, Maj. Gen. Andrew Costelo, commander of Joint Task Force Kaugnay, lauded the troops' accomplishments in their area of operations and at the same time, hailed the continuous success of their mission with the "active participation of the people which is vital in sustaining and ensuring the peace in the area."
The Communist Party of the Philippines-NPA is listed as a terrorist organization by the United States, the European Union, the United Kingdom, Australia, Canada, New Zealand, and the Philippines.
The National Democratic Front has been formally designated as a terrorist organization by the ATC on June 23, 2021, citing it as "an integral and inseparable part" of the CPP-NPA created in April 1973. (PNA)