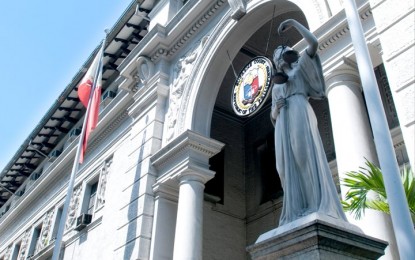 MANILA – The Supreme Court (SC) turned down a buyer's suit against a car dealer accused of breaching the warranty of the vehicle.
The High Court affirmed the 2017 ruling of the Court of Appeals (CA) that reversed the Department of Trade and Industry (DTI), which favored the buyer, Jacinto Javier.
Court records showed that Javier bought a sports utility vehicle (SUV) from Dearborn Motors Inc., an authorized dealer and service provider of Ford.
When the vehicle reached the mileage reading of 1,289 kilometers with its 4x4 mode turned on, Javier heard weird noises and felt the vehicle shuddering.
Seeking assistance from the seller, he was advised to leave the vehicle at the Ford Alabang service department for evaluation.
Javier gave instructions that no repairs be made without his consent.
The dealer later informed the buyer that the concern raised was a result of uneven tire pressure, which was corrected by Dearborn.
Not satisfied, the buyer insisted that the vehicle be made to undergo further evaluation.
On March 3, 2012, he sued the dealer for violation of the Consumer Act, later on amending his complaint as he sought a replacement of the vehicle or a refund of the payment plus damage.
He also claimed the dealer made repairs without his knowledge and consent in an attempt to conceal the defect of the vehicle and avoid liability.
Ruling otherwise, the high tribunal affirmed the CA's findings that the complainant failed to substantiate his claims, noting that the appellate court "underscored the fact that petitioner did not present any evidence, i.e., diagnosis of another expert in car repair, to support his claim that there was a defect and that subsequent repair in his car was done".
Ford insisted no repair was done, only the adjustment of the uneven tire pressure.
"Respondents (Ford) cannot be held liable for any damage in the absence of proof that the subject vehicle was defective. For this reason, the petitioner's amended complaint was correctly dismissed (by the lower courts) for his failure to sufficiently show that he is entitled to the reliefs prayed for," the SC said in the ruling released Tuesday.
In setting aside the DTI's ruling in 2016, the CA cited the Jan. 9, 2014 decision of the agency's Fair Trade Enforcement Bureau Adjudication Division that dismissed Javier's complaint after it found no basis for the alleged breach of warranty or defect in the car. (PNA)