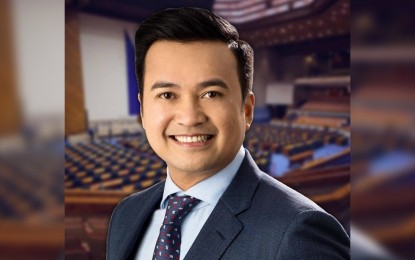 MANILA – The House of Representatives on Tuesday ratified a bicameral conference committee report on a bill seeking to create a Philippine Creative Industry Development Council to oversee efforts to improve the sector.
During the plenary session, the chamber approved the final version that reconciles the disagreeing provisions of House Bill 10107 and Senate Bill 2455, to be known as the proposed Philippine Creative Industries Development Act.
Speaker Lord Allan Velasco, a principal author, said the measure aims to organize and institutionalize the Philippine creative economy to provide opportunities to workers in one of the sectors hit hardest by the current coronavirus disease (Covid-19) crisis.
"The coronavirus has had an enormous impact on every person and industry in the Philippines, but the creative sector has been uniquely affected by Covid-19. One and a half years into the pandemic, cinemas, theaters, and museums remain closed, and music concerts and art festivals are still not allowed," he said.
Citing the 2020 labor market report by the International Labour Organization, Velasco said the arts, entertainment and recreation sector in the country has been identified as a "high-risk sector" or those industries that are least likely to remain operative due to mobility restrictions or are experiencing a decline in demand due to the pandemic.
He said strong governmental support can "change the tide" for the sector and allow the creative industries to reach their full potential.
"As a nation filled with creative and artistically talented people, we never fail to display national pride whenever our fellow Filipinos would gain international recognition in their artistic endeavors. Without government intervention, the creative industries generated around PHP661 billion or 7.34 percent of our GDP (gross domestic product) in 2014," he said.
Under the bill, the Philippine Creative Industries Development Council will be created to ensure the development of the sector that has the potential to drive sustainable development and create inclusive job opportunities.
Velasco said the bill would not only help creative industries recover from the pandemic, but also accelerate their economic growth.
"With this bill -- together with the innate and natural talent of our people -- we foresee the Philippine creative industries being at par with, if not exceeding, the world's pool of talents in the coming years," he said. (PNA)