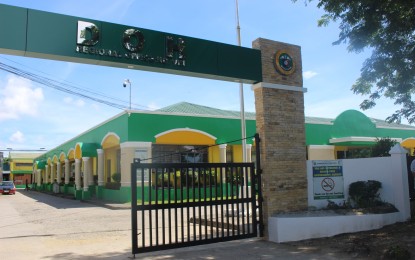 TACLOBAN CITY – Cases of human immunodeficiency virus and acquired immune deficiency syndrome (HIV/AIDS) in Eastern Visayas have reached 1,399 in the past 38 years, the Department of Health (DOH) reported on Wednesday.
About 92 of those infected have died, Department of Health Eastern Visayas information officer Jelyn Lopez-Malibago said in a press briefing.
Of the 1,399 cases recorded from 1984 to May 2022, 736 were in Leyte province, 212 in Samar, 148 in Northern Samar, 129 in Southern Leyte, 107 in Eastern Samar, and 67 in Biliran.
Leyte province also recorded the highest number of deaths at 40, followed by Northern Samar (15), Southern Leyte (11), Samar (10), Eastern Samar (10), and Biliran (6).
Majority or 92.28 percent of the infected are male while only 7.72 percent are female. About 56.64 percent of the infected are between the ages of 25 to 34.
The DOH has no available annual breakdown of cases during the briefing.
The leading mode of transmission of HIV/AIDS remains to be male to male sex, multiple sex partners, and sex with the opposite gender.
"Aside from unprotected sex and mother-to-child transmission, other ways to get infected with diseases is transmission of contaminated blood," Malibago added.
She said this is alarming, prompting them to continue to partner with other agencies to address the further spread of HIV/AIDS.
The DOH targets that by the end of this year, some 90 percent of all persons with HIV would be aware of their health status and start taking medications.
HIV is a virus that attacks the immune system. If untreated, a person's immune system will eventually be destroyed, according to Avert, an organization based in the United Kingdom.
AIDS, on the other hand, refers to a set of symptoms and illnesses that occur at the very final stage of HIV infection. (PNA)