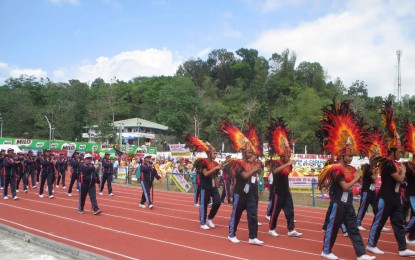 SAN JOSE DE BUENAVISTA, Antique – The Antique provincial government is interested in hosting for the second time the Palarong Pambansa 2024 after its success in 2017.
"I had already in fact initially discussed our plan to host the Palarong Pambansa with Vice President-elect Sara Duterte-Carpio during her most recent visit in Antique on May 25," Governor Rhodora Cadiao said in an interview on Wednesday.
She said since the sports event will be most likely hosted by Ilocos Norte next year, then Antique will bid for it for 2024.
"With two years, we could already make ample preparation for it," she said.
The governor said the province is more capable of hosting the 2024 national sports event with the opening of the provincial government-owned hostel for officials and guests.
There are also several hotels, restaurants and resorts that had been opened in the province for accommodation.
Back in 2017 even without the hostel, Antique hosted around 12,000 delegates from various regions in the country.
During the event, most of the officials and athletes were billeted in the schools where their competitions were held since there were few hotels, restaurants and resorts to accommodate them.
Antiqueños also opened their homes to show their hospitality.
Cadiao added that Philippine Airlines is already planning to increase its flight to four times a week from the current three times per week. (PNA)