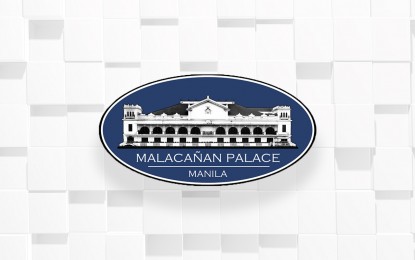 MANILA – Giving social media personalities access to Palace press briefings is one of the priorities of the incoming Press Secretary Trixie Cruz-Angeles.
During the Laging Handa briefing on Wednesday, Cruz-Angeles said she would push for a policy that would allow vloggers to cover Malacañang events, including the activities of President-elect Ferdinand "Bongbong" Marcos Jr.
"We are pushing for the accreditation of vloggers to be invited to some of the briefings especially those conducted by the President-elect," she said.
Cruz-Angeles said she would also look into the "issues of disinformation," as she intends to prioritize the accreditation of social media influencers for Palace coverage.
"We're also looking at things like opening up discourse and looking at issues of disinformation that seem to be a 'hot button' topic nowadays," she said.
Cruz-Angeles' predecessor, outgoing Communications Secretary Martin Andanar, also crafted a similar policy that allows qualified social media users to cover special events attended by President Rodrigo Duterte to promote news and information online.
On August 8, 2017, Andanar approved Department Order (DO) 15, establishing a provisional social media practitioner accreditation system handled by the Presidential Communications Operations Office's (PCOO) Social Media Office.
Under DO 15, accreditation can only be issued to Filipino social media practitioners who are at least 18 years old and who have at least 5,000 followers on any social media platform.
Reviewing media coverage policies
Meantime, Cruz-Angeles said she would also be reviewing the existing policies on media coverage.
She made the statement, when asked if the PCOO under her watch would now allow physical coverage at Malacañan Palace.
"We'll have to take a look at the existing policy first and determine, make a decision later on as to how appropriate they are for the current time. Other than that, we'll have to wait and see, pending a review of all existing policies regarding the coverage in Malacañang," Cruz-Angeles said.
Cruz-Angeles also said she is planning to hold a press briefing "once or twice a week."
"The regular once a week are for the updates on pending issues, and then possibly a second one if there are issues that need to be addressed immediately. We're not going to limit it, of course. If it is necessary, we will have more briefings. But other than that, the plan is one or two at least," she said.
The PCOO has barred journalists from entering Malacañan premises since the Covid-19 pandemic hit the country in 2020.
The PCOO has also opted to hold virtual Palace press briefings due to the threat posed by Covid-19.
With the further relaxation of Covid-19 protocols, journalists are now allowed to cover presidential events, subject to conditions set by Malacañang. (PNA)