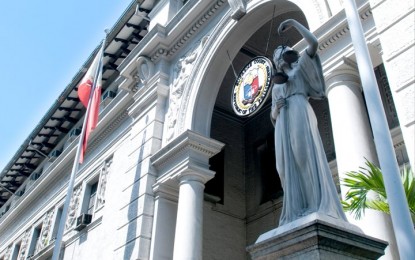 MANILA – The Supreme Court (SC) has affirmed a Court of Tax Appeals (CTA) ruling finding a local firm liable for realty taxes in connection with a government-owned hotel that the firm leased.
The SC 3rd Division denied the petition filed by Unimasters Conglomeration, Inc. (UCI) in connection with the taxes arising from its lease of Leyte Park Hotel, Inc. (LPHI) in Tacloban City.
It is co-owned by the Assets Privatization Trust (APT), now Privatization and Management Office (PMO), the province of Leyte, and the Philippine Tourism Authority (PTA).
In 1994, the then APT, representing the owners of the LPHI and UCI, entered into a contract of lease over LPHI for 12 years.
Under the lease, real property taxes shall be for the account of the lessor – the APT-PMO and Leyte.
Any payment of real property taxes by UCI shall be credited against any amount due from UCI to the lessor.
The UCI paid its monthly rentals and real property taxes and the latter payments were subsequently credited to its rental payment.
Starting in 2000, however, UCI stopped paying its obligations.
The agreement expired without UCI settling its obligations and UCI has since retained possession of the premises without paying the rentals and taxes due.
The City of Tacloban sent demand letters to Chan to collect the unpaid real property taxes of LPHI for the years 1989 to 2012, in the amount of PHP66 million.
The Court of Tax Appeals ruling on the case in 2011 found UCI liable to pay PHP22.826 million.
The case eventually reached the CTA en banc, which affirmed UCI's liability to pay the realty taxes in an Aug. 22, 2014 decision.
The parties took the case to the SC.
In dismissing UCI's petition, the high court said the tax court ruled correctly to hold the firm liable for taxes. (PNA)