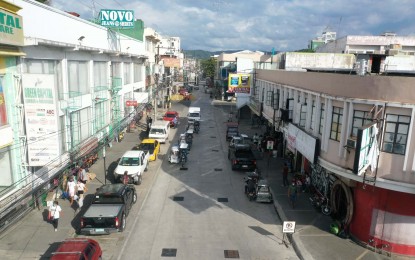 SAN FERNANDO CITY, La Union – Flooding in this city has been prevented on the roads going to the public market and other areas with the completion of the drainage system and road improvement.
In an interview on Wednesday, Department of Public Works and Highways (DPWH) 1 (Ilocos) information officer Esperanza Tinaza said the P. Burgos Street, one of the city's main streets, used to be flooded during heavy rains.
"But with the new drainage system installed, the street is now flood-free and no longer accumulates stagnant water," she said.
The project included the construction of a double-barrel 1.5 meters by 1.8 meters Box Culvert 300.50 lane meter and two rows of 1.5 diameters High-Density Polyethylene (HDPE) Pipe 21.00 lane meter, she said.
The project cost PHP28.2 million, funded under the General Appropriations Act of 2021, and was implemented by the Department of Public Works and Highways - La Union's 1st District Engineering Office from Nov. 5, 2021 to Dec. 28, 2021.
Josephine Navalta, a resident of Balaoan town who also goes to San Fernando City, said she was thankful for the project.
"Hindi na mababad paa namin 'pag pupunta ng palengke sa San Fernando kapag tag-ulan (Our feet will no longer be soaked in the floodwaters when we go to the market in San Fernando during the rainy season)," she said. (PNA)