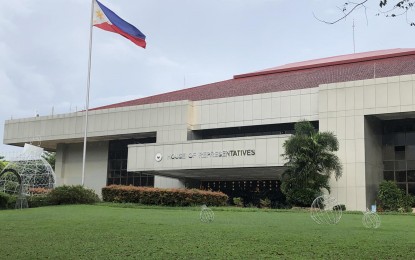 MANILA – The House of Representatives on Wednesday approved on final reading the measure enhancing the continuing professional development (CPD) of Filipino professionals as an integral component of the career progression and specialization programs.
With 176 affirmative votes, six negative votes, and no abstention, the chamber passed on third reading House Bill 9311, which seeks to amend Republic Act 10912 or the Continuing Professional Development Act of 2016.
Under the bill, the CPD shall be a mandatory requirement in the updating and upgrading of knowledge, skills, and values and competencies or titles of all registered and licensed professionals under the regulation of the Professional Regulation Commission (PRC) and as one of the main objectives of the Philippine Qualifications Framework.
The bill mandates that all professionals shall be required to obtain 45 CPD credit units every four years, which shall be deemed as the compliance period.
Deputy Speaker Rufus Rodriguez, an author of the bill, said the CPD law has been met with negative feedback from workers and professionals, among them teachers, engineers, accountants, physicians, and nurses.
Citing an online survey conducted by the PRC on the CPD implementation, Rodriguez noted that about 95 percent of respondents said the law should be stopped.
He said the main reasons for the backlash are the exorbitant fees, difficult requirements, confusing processes, and lack of accredited training providers for the CPD requirements.
"This made the law a burden instead of helping improve the workforce. The implementation of CPD programs will ensure that our professionals will be the best in their fields," he said.
The measure shall exempt some professionals from the CPD requirements, such as the newly licensed or registered professionals on the first renewal of their Professional Identification Card (PIC) within the first four years after obtaining their license; overseas Filipino workers (OFWs); and senior citizens who are not engaged in the practice of their profession.
Professionals who are covered by mutual recognition arrangements (MRAs), who may wish that their profession and qualifications be internationally recognized, shall comply with the required CPD units as prescribed in the MRAs, which in no case shall be less than 45 credit units.
The PRC shall be granted the authority during a pandemic, state of calamity, or national emergency to temporarily suspend the compliance period for CPD requirements indefinitely or extend the end of the compliance period to the equivalent duration of the pandemic, state of calamity, or national emergency.
Various government agencies and departments and private companies must establish a mechanism whereby they shall provide professionals under their jurisdiction with free and inexpensive seminars, workshops, and online and similar training programs to earn CPD credit units with no or very low cost to the professionals. (PNA)