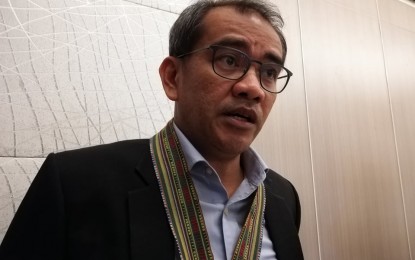 MANILA – The Philippine Council for Industry, Energy, Emerging Technology Research and Development (PCIEERD) is searching for eight universities or institutions to be granted up to PHP5 million for the establishment or improvement of their research and development (R&D) laboratories.
"Public and private academic institutions can avail of this program – the Institution Development Program (IDP). The funding should be allocated for the upgrading or establishment of laboratories, (purchase) of equipment," PCIEERD executive director Enrico Paringit said in an interview on Wednesday afternoon.
Paringit said the call for proposals to its stakeholders began on Wednesday and ends on June 30.
Submission of proposals is from June 16 to July 15 and the evaluation process would take 40 days.
He said they are looking for proposals focused on aerospace engineering, navigational engineering, and renewable energy.
"The laboratories should have a theme or target area/industry. Universities usually base this on the needs of the regions where they are located," Paringit said, noting that these three priority areas were chosen because no established R&D laboratories cater to them yet.
While it does not discourage the submission of proposals focusing on other areas, PCIEERD may likely not accept them but would still look into the intent of the proposal, he said.
"We are urging universities and colleges across the country to send their idea and proposals. We are also ready to assist them in crafting a good proposal, so they could be more capable of participating in leveraging the science and technology field," he said.
Paringit assured that PCIEERD's IDP budget for this year has been set aside and would not be affected by the change in administration.
The IDP, he said, was launched about six years ago and has upgraded 37 laboratories for a total amount of PHP194.42 million.
"The IDP is there to help institutions establish or strengthen laboratories, so they could start their R&D work. This is also for those who may want to change the focus of their R&D work," Paringit said.
PCIEERD will have a portal for the submission of proposals and interested parties may reach out to their office for inquiries, he said. (PNA)