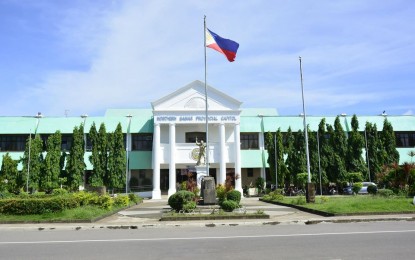 TACLOBAN CITY – Northern Samar is stepping up its drive against human immunodeficiency virus and acquired immune deficiency syndrome (HIV/AIDS) to rid the province of the illness.
Northern Samar provincial information officer John Allen Berbon said in a phone interview Thursday the local government has mapped out strategies to strengthen its program against HIV/AIDS.
"We have a two-way approach – prevention and treatment. The province will scale up the availability and access to testing and treatment services from rural health units up to the provincial hospital. All services are free," Berbon said.
The testing will prioritize vulnerable populations, pregnant women, and teens.
The province will create municipal HIV/AIDS councils and strengthen the provincial HIV/AIDS council to support the activities, promote the rights of the infected, and provide services to them in all private and public institutions without discrimination.
Also included is the promotion of ABCDEs of prevention -- Abstinence, Be mutually faithful, Correct and consistent use of condoms and safe sexual practices, Do not inject drugs, and Education and early detection.
"We are providing sex education appropriate for age in schools and empower parents to engage their children in healthy conversations regarding sexual and reproductive health. We will also create a stigma-free, inclusive, and non-discriminatory environment at work, in schools, health facilities, establishments, communities, and many more," Berbon added.
The advocacy on the prevention of HIV/AIDS will be strengthened in communities in partnership with local government, education, and health workers. The information drive will tackle misconceptions and disseminate correct information on HIV/AIDS.
As of March 2022, the province has already recorded 148 cases of HIV/AIDS, with 46 reported to have already died of complications. Some are still undergoing treatment. Health officials started monitoring cases in 1984.
HIV is a virus that attacks the immune system. If untreated, a person's immune system will eventually be destroyed, according to Avert, an organization based in the United Kingdom.
AIDS, on the other hand, refers to a set of symptoms and illnesses that occur at the very final stage of HIV infection. (PNA)