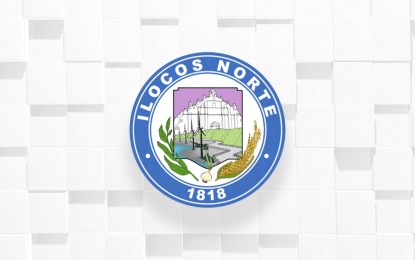 LAOAG CITY – The Department of Health (DOH), along with a team from the Ilocos Norte government, is making rounds in the different towns and cities of the province to distribute Special Risk Allowance (SRA) to Barangay Health Workers (BHWs).
The group led by Governor Matthew Joseph Manotoc went to Batac City and Badoc town on Thursday to deliver the SRA amounting to PHP1,428 each to 522 target recipients. The group moved to the towns of Pinili, Currimao, and Paoay with 144 beneficiaries.
To date, over 2,000 BHWs from the cities of Batac, Laoag, and the towns of Pagudpud, Adams, Dumalneg, Bangui, Burgos, Bacarra, Pasuquin, Vintar, San Nicolas, Pinili, Currimao, and Paoay received their SRA funded by the DOH.
In his short speech, Manotoc thanked the BHWs for their invaluable efforts to respond to the pandemic amid working as "volunteers" with a meager stipend from the local government unit.
"Our BHWs are the real heroes in rural areas. Thank you for your hard work and sacrifices," he said.
For a BHW like Mildred Hernando in Dingras town, being a health worker is "a really big commitment to our community. It's hard and purely voluntary but we are happy to serve."
Aside from receiving the DOH-funded SRA, village health workers in the province earlier got cash aid of PHP1,000 each, and insurance cards, which entitle a holder up to PHP50,000 if they or a family member gets into an accident, and PHP5,000 if one dies of natural causes.
In support of healthcare workers in the face of a health crisis, the DOH allocated PHP1.08 billion in the General Appropriations Act of 2022 for the grant of sickness and death benefits to healthcare workers who contracted Covid-19 in the line of duty.
This year, a Covid-19 allowance is also given to all healthcare workers, taking into account their Covid-19 exposure classification. This considers the type of health facility where they are assigned, work setting, and nature of work.
The SRA is an additional benefit received by healthcare workers, apart from the existing compensations as prescribed under the Magna Carta of Public Health Workers and the DOH-DBM Joint Circular No. 1, series of 2016. (PNA)