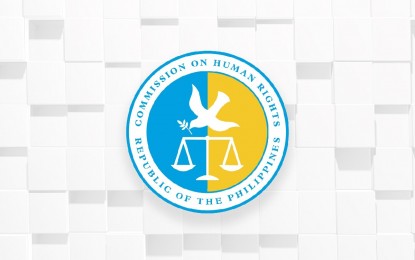 MANILA – The Commission on Human Rights (CHR) on Friday reiterated its condemnation of the series of "indiscriminate" terroristic incidents in parts of the country, particularly in Mindanao.
In a statement, CHR Executive Director Jacqueline Ann de Guia said "any act of armed rebellion that seeks to terrorize and sow discord into the lives of people" is illegal under international humanitarian law.
"These attacks run counter to (the) peace and security efforts of the government and are inimical to the country's national development," de Guia said.
She said the commission, as the country's independent human rights body, has been conducting probes into the repeated violent attacks and killings perpetrated by the communist armed group, the New People's Army (NPA).
The CHR also monitors the government's compliance with human rights policies and investigates allegations of abuse.
"In the same manner, CHR probes and denounces rights abuses and violations committed by non-state actors and armed groups," she added.
De Guia further stated that the CHR has been monitoring the bombing incidents that recently occurred in Mindanao.
An improvised device exploded inside the public utility bus terminal in Koronadal City, South Cotabato on May 26. Another bombing event was recorded in a bus terminal in Tacurong, Sultan Kudarat, which was followed by another bomb explosion inside the garage of a certain bus company in Isabela City, Basilan on May 30.
"CHR strongly condemns these incidences of violence and indiscriminate bombings, which run counter to the principles of international humanitarian law," de Guia said, noting that the commission has ongoing investigations on the series of NPA attacks.
The human rights body wants the NPA to be held accountable for the fatal deaths of Keith Absalon and his cousin Nolven Absalon.
"We welcome the military's support in our endeavors and convey our gratitude to the 802nd Infantry Brigade for the assistance they provided to our investigators in Region VIII (Eastern Visayas) in probing NPA killings," she said. "We pray for a quick recovery for those hurt in the blasts in Mindanao."
De Guia said the CHR would be conducting motu propio and parallel investigations through its regional offices, in close coordination with concerned local authorities. (PNA)