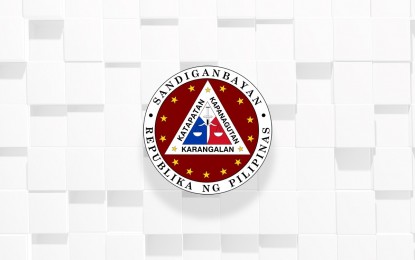 MANILA -- The Sandiganbayan convicted a former provincial governor of graft over the anomalous purchase of fertilizers worth PHP4.9 million in 2004.
In its decision dated June 3, the anti-graft court's Second Division sentenced former Quirino Gov. Pedro Bacani to up to eight years in prison for violation of Republic Act 3019 or the Anti-Graft and Corrupt Practices Act.
Two private individuals, Edilberto and Kevin Apostol, both officials of fertilizer supplier Akame Marketing International, who were implicated in the transactions, remain at large.
The case stemmed from the purchase of two batches of fertilizers totaling more than 2,000 kilos in 2004 from Akame for implementation of the province's Farm Inputs and Farm Implements Program.
The Ombudsman found, however, that the transaction did not undergo public bidding.
The absence of a competitive public bidding resulted "in giving unwarranted benefits, advantage and preference" to the supplier, the court said.
"Also, had there been a conduct of competitive public bidding, the Province of Quirino would not have suffered undue injury and would not have been deprived of the opportunity to obtain the lowest calculated responsive bid or the most advantageous and beneficial to the government. Accused Bacani, as a government official, is expected to exercise greater responsibility in ensuring compliance with the pertinent rules and regulations," it added. (PNA)