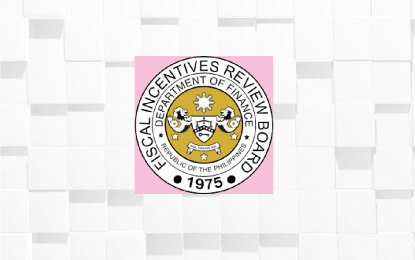 MANILA – The Fiscal Incentives Review Board (FIRB) will harmonize all fees collected by investment promotion agencies (IPAs) from their registered investors "to ensure that rates are just and reasonable."
The board has directed all IPAs to submit a copy of the fees they collected from registered business enterprises, with a detailed report on cost recovery and income generation.
FIRB chair, Finance Secretary Carlos Dominguez III, said Friday the board wants to evaluate the fees collected by IPAs as part of its expanded policy-making and oversight functions under the Corporate Recovery and Tax Incentive for Enterprises (CREATE) law.
"The need to evaluate and rationalize fees and charges collected by the IPAs is to ensure that there is equity and shared responsibility between the government and its stakeholders," Dominguez added.
FIRB Secretariat head, Finance Assistant Secretary Juvy Danofrata, said the guidelines for the harmonization of charges in all IPAs would be drafted "based on cost recovery principle, subject to reasonable rate of return."
"Revenue implications will also be considered in the adoption of the guidelines for the setting of fees," Danofrata added.
She said the FIRB would be in close coordination with the IPAs for this new policy.
"Regular consultations with the IPAs will be conducted with their views and suggestions considered to ensure that their schedule of fees and charges are uniform and equitable for all stakeholders," Danofrata said. (PNA)