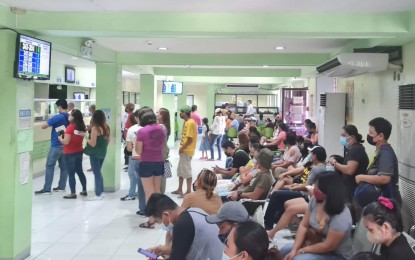 BACOLOD CITY – Power consumers under the coverage area of the Central Negros Electric Cooperative (Ceneco) will receive a monthly refund of PHP11 million in the next two years starting this June.
This was the commitment of the distribution utility (DU) in compliance with the Energy Regulatory Commission (ERC) order to repay PHP237.949 million worth of over-recoveries charged over 14 years to its consumers.
As of Saturday, however, the management is preparing to contest the ERC ruling.
Lawyer Leonie Vee Garanzo-Apuhin, Ceneco regulatory and compliance officer, said they will seek reconsideration within 15 days from receipt of the order.
She said though that such a legal remedy will not stop the management from implementing the order.
Ceneco, which serves almost 214,000 power consumers, covers the cities of Bacolod, Bago, Talisay, and Silay as well as the municipalities of Murcia and Don Salvador Benedicto.
Corporate planning manager Norman Pollentes said the refund will be reflected beginning this month's billing statement, but he admitted that Ceneco could suffer financially because of the ERC directive.
"It will affect the financial viability of Ceneco as an electric cooperative," Pollentes said in a press briefing held at the main office's annex building here on June 2.
The refund will total PHP11 million every month for 24 months, he added.
Pollentes said the Ceneco management will file a motion for reconsideration and conduct a technical conference to seek clarification on the formula used by the ERC in arriving at the total net over-recoveries covering the period February 2004 to December 2017.
In a statement on May 31, the ERC said it issued a notice of resolution to Ceneco and two other electric cooperatives, directing them to refund the total over-recoveries charged to their respective customers.
ERC Chairperson Agnes Devanadera said they issued the notice of resolution for the concerned DUs to already reflect the necessary bill adjustment and for the consumers to immediately benefit from the refund.
"The relevant formal decision will be issued as soon as possible," she added.
According to the ERC, the DUs have been also directed to submit a monthly report, showing the effected refund until the amount shall have been fully refunded. (PNA)