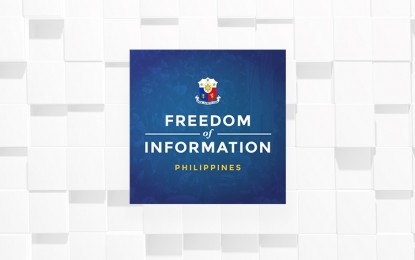 MANILA – The Freedom of Information-Project Management Office (FOI-PMO) has signed a memorandum of understanding (MOU) with the University of the Cordilleras (UC) to step up efforts in promoting transparency in government.

In a Facebook post on Saturday, FOI Philippines announced the signing of an MOU and the formal turnover of FOI library materials to UC.

"A ceremonial signing of the Memorandum of Understanding (MOU) and a formal handover of FOI Library Materials took place between FOI-PMO and its newest SUC partner, the University of the Cordilleras (UC)," it said.

As the lead agency in the implementation of the FOI Program, the Presidential Communications Operations Office (PCOO), through the FOI-PMO, has expanded its efforts in keeping the public informed by promoting access to government information within the academic institutions and information specialists.

Apart from the signing of the MOU and handover of FOI library materials, a workshop for registered librarians was also conducted at the UC in Baguio City, the FOI Philippines said.

"Registered Librarians from the University of Baguio, Baguio City Public Library, Saint Louis University, among others, attended the said workshop," it added.
The FOI Workshop for Librarians is an accredited Continuing Professional Development Program that aims to equip registered librarians with knowledge of the FOI Program and eFOI platform as a research tool.

Participants include registered librarians working for the national government agencies, including librarians of state universities and colleges (SUCs), government-owned or -controlled corporations, local government units, and public and academic Libraries.

The workshop seeks to help librarians guide all students and teachers who have questions regarding the FOI Program in the libraries.

It will also benefit the learners and teachers who need to include government information in their research and thesis-making. (PNA)