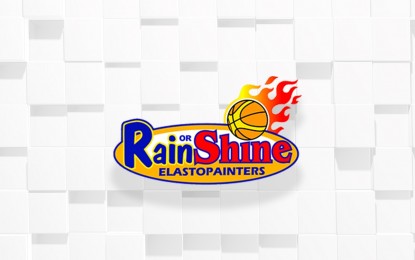 MANILA – Rain or Shine (ROS) completed a late rally to steal a 79-77 win from debuting Converge right at the start of the PBA Philippine Cup at the Smart Araneta Coliseum in Quezon City on Sunday night.
In the opening game for the league's 47th season, ROS preserved an endgame push with crucial plays on both ends of the floor to emerge victorious despite Converge stifling them on offense.
Down 66-73 with 3:31 left, the E-Painters launched a 9-0 run to go up, 77-75, with 1:37 to play.
The FiberXers responded with four straight points including a go-ahead layup from Jeron Teng with 23.4 seconds remaining.
However, Beau Belga scored what would be the game-winning three with 13.4 seconds left to give ROS a 78-77 lead.
Santi Santillan then performed a tough defense on his fellow former La Salle star Teng, forcing the latter to a tough pass easily read by Rey Nambatac.
Converge actually had a chance to win the game after Santillan split his free throws off a Teng foul with 2.3 seconds to play, but with no more timeout left, Teng was forced to a desperation heave from the other end of the floor that went off target as time expired.
Santillan finished with 18 points, nine rebounds, and one steal for the Elasto Painters.
Belga added 17 points, one rebound, and three assists.
Teng led the FiberXers with 23 points, 13 rebounds, two assists, and one block but was held to just four markers in the second half.
Alec Stockton tallied a career-high 13 points along with four rebounds, three assists, and two blocks. (PNA)