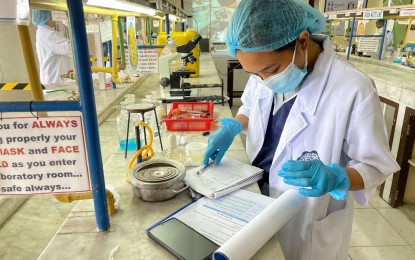 MANILA – The next administration is gearing up for a significant "catching-up" in the fields of science, technology, engineering, and mathematics (STEM) in the education sector, according to President-elect Ferdinand "Bongbong" Marcos Jr.
In the BBM Vlog 113 posted on Facebook, Marcos said the Department of Education (DepEd) will prioritize STEM, under the leadership of incoming Education secretary and Vice President-elect Sara Duterte-Carpio.
"This will be stressed by the new government, by the new administration, especially in the DepEd, to give more stress to what we call STEM… That is one of the major areas that our DepEd is going to be looking at, and how to strengthen the instruction for our children and our students," he said in mixed Filipino and English.
Marcos noted that technical-based skills are also much needed to ensure the country's competitive standing in economics and innovation.
"Unfortunately, when it comes to our educational attainment when it comes to Mathematics, and the Sciences, we do not do very well, as compared to other countries," he added.
Outgoing DepEd Secretary Leonor Briones earlier insisted on sustaining blended learning as learners should be able to adapt to digital advancements and technological demands.
The DepEd, meanwhile, launched Friday last week its first-ever medium- to long-term plan, Basic Education Development Planning (BEDP) 2030, to provide the next administration with a "roadmap for improved quality and delivery of basic education."
"For the first time, there is something that our school's divisions and regions can look up to in terms of our planning, so rest assured that the BEDP 2030, will be the group link of all plans that will emanate from our schools, from our divisions, and from the regions, " DepEd Assistant Secretary Malcolm Garma said.
The BEDP intends to ensure development in basic education to reach the "Ambisyon 2040," and access to quality education targeted in the 2030 Sustainable development goals. (PNA)