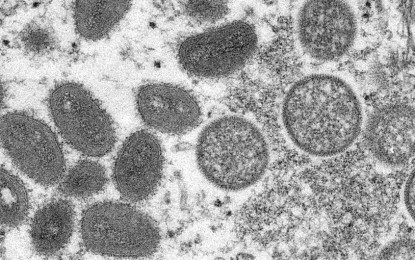 DAGUPAN CITY – The Department of Health Center for Health Development in the Ilocos Region (DOH-CHD-1) has intensified monitoring and information dissemination of monkeypox to prevent its entry into the region.
In an interview on Monday, DOH-CHD-1 director Dr. Paula Paz Sydiongco said the monkeypox is a health threat as some other countries are having epidemics of the disease.
"Although, we still do not have cases of the disease," she said. "We had one suspected case but after surveillance, it was found that it was just a case of chickenpox."
Hospitals and health centers in the region are already aware of the monkeypox and are conducting surveillance as well to differentiate it from the common chickenpox and smallpox.
"Monkeypox's appearance is like that of smallpox but the lymph nodes of the patients swell and they experience severe headache and the rashes develop equally unlike in chickenpox wherein rashes have different stages," Sydiongco added.
She said the disease could be acquired through direct contact.
"The wearing of face masks and physical distancing could also be applied to prevent the disease from spreading," she said.
According to the World Health Organization, monkeypox is an infectious disease caused by the monkeypox virus and characterized by a severe rash, typically self-limiting, but can lead to severe illness or death.
It added that death occurs in up to 11 percent of cases, most often in the young age group. (PNA)