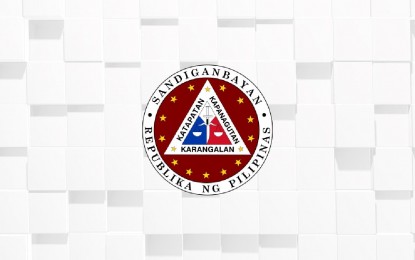 MANILA – The Sandiganbayan acquitted a former Eastern Samar town mayor and other officials of graft charges arising from the reimbursement of maintenance expenses for the former's personal sports utility vehicle (SUV) that was used for official purposes.
In a decision promulgated June 3, the anti-graft court's Second Division cleared former Lawaan mayor Candida Gabornes, municipal accountant Pedro Gabornes, and municipal treasurer Ruben Baet who were accused in 2014 of violation of the Anti-Graft and Corrupt Practices Act as well as malversation through falsification of public documents.
They were charged with the use of public funds amounting to PHP41,000 for the purchase of tires and parts and maintenance of Mayor Gabornes' SUV.
In clearing the officials, the court said: "there was no dishonest purpose or a conscious doing of a wrong nor some motive or intent or ill will in reimbursing expenses in which the local government of Lawaan benefitted".
The complainants, members of the Sangguniang Bayan (local council), said the town had its own donated ambulance and truck and had no need to use the mayor's private vehicle.
The mayor said she lent her private vehicle to be used when, among others, transporting personnel to encash checks for payroll and operation expenses, inspection of municipal programs and projects, and during trainings.
No notice of disallowance was issued by the Commission on Audit (COA) pertaining to the transactions but when the cases were filed, the mayor returned the money to the COA regional office.
The court noted that "nothing unconscionable was reimbursed as expenses" and "there was nothing fraudulent or dishonest in that act of Mayor Gabornes in requesting for reimbursement". (PNA)