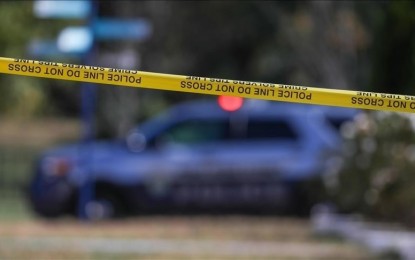 ANKARA – Three people were killed and 12 others injured in gunfire in Philadelphia, in the US state of Pennsylvania late Saturday night, hours before separate shootings in the states of Tennessee and Michigan left six dead and at least 19 wounded, authorities said.
"Horrendous and unthinkable acts happened in a very popular local and tourist hangout that claimed the lives of three people and injured 12 others on Saturday at approximately 11.31 p.m. local time (0331GMT Sunday)," a commissioner from Philadelphia Police Department told a news conference on Sunday.
"Multiple Philadelphia police officers were stationed on South Street when they heard multiple gunshots coming from the area 400 South Street," the commissioner said.
"Emergency personnel are responding to a shooting incident in the area of 3rd and South Streets. Several people have been injured. Please avoid the area," Philadelphia Police Department said on Twitter.
The city government said on Twitter late Sunday that people should avoid the area, which is home to nightlife entertainment venues, bars, restaurants, and other businesses, adding that "due to patterns of recent violence in the area and ongoing safety concerns, there will be no pedestrian or vehicular traffic between Front & 6th Streets from Bainbridge to Lombard."
Meanwhile, the shooting in Tennessee occurred near a nightclub in Chattanooga at around 2.40 a.m. local time (0740GMT) early Sunday, Chattanooga Police Chief Celeste Murphy said during a news conference.
Three were killed, 14 injured by bullets, and three were hit by cars while trying to flee the chaotic scene on McCallie Avenue, Murphy said.
He also noted that they were still trying to determine what sparked the gunfire, adding that the safety in the area was ensured in general as of Sunday afternoon.
Three people were killed and two others injured in a shooting early Sunday morning in Saginaw, Michigan, according to the local media company MLive.com.
Police responded to a report of multiple shots at around 2:30 a.m. local time (0630GMT) on South 11th Street near Janes Avenue, it quoted the Saginaw police department as saying.
Two men were pronounced dead at the scene, and a woman died later at a hospital of her wounds, the media outlet said. (Anadolu)