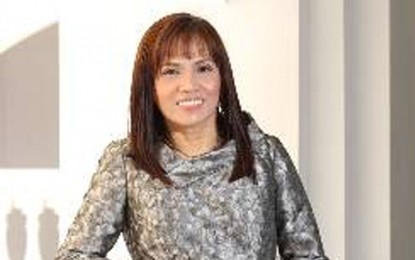 MANILA – The Bureau of the Treasury (BTr) fully awarded the 91-day and 182-day Treasury bills (T-bills) but partially awarded the 364-day tenor during an auction on Monday after investors asked for high yields.
It offered all tenors for PHP5 billion each. The auction committee awarded PHP3.924 billion for the one-year paper.
Total tenders reached PHP20.79 billion, PHP15.02 billion, and PHP6.844 billion for the three-month, six-month, and one-year debt papers, respectively.
The rate of the 91-day T-bills declined to 1.44 percent but those of the 182-day rose to 1.834 percent and the 364-day to 2.297 percent.
These were at 1.46 percent for the three-month and 1.812 percent for the six-month during the auction last May 30.
The last time the BTr auction committee awarded the one-year paper was on May 2 this year and the debt paper fetched an average rate of 1.933 percent.
"Partial award for one-year as bids continue to be on uptrend with market guided by (Bangko Sentral ng Pilipinas) Gov(ernor) (Benjamin Diokno) and (the) Fed(eral Reserve) hints for rate hikes," National Treasurer Rosalia de Leon told journalists in a Viber message.
De Leon said market players are pricing in another uptick of domestic inflation rate for May to 5.4 percent.
This, after inflation surged to 4.9 percent last April from 4 percent the previous month, surpassing the government's 2 to 4-percent target band until 2024.
The average inflation rate in the first four months this year stood at 3.7 percent but authorities forecast further breach in the target band given the continued increases in the prices of oil and several commodities in the international market. (PNA)