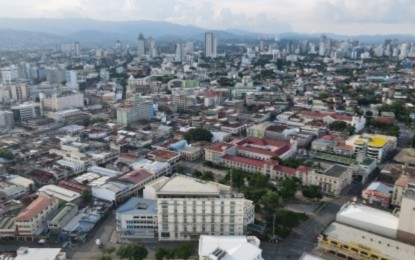 CEBU CITY – Seeing post-pandemic full business potentials, a Cebu-based real estate developer is looking to deepen its investments in the Visayas and Mindanao to support the continued economic recovery in these regions.
Jose Soberano III, Cebu Landmasters Inc. (CLI) chairman and chief executive officer, on Tuesday said during the company's annual stockholders meeting that the firm projected to set new performance records in 2022 with 21 pipeline projects worth PHP31.5 billion.
"CLI will continue in 2022 to expand to new business segments, deepen our investments in the Visayas and Mindanao regions, while strengthening internal systems to achieve its growth guidance of 20 percent," he said.
Notwithstanding mobility restrictions and supply chain interruptions, Soberano said they were able to achieve quick project turnarounds as construction activities stayed in full swing throughout 2021.
He added CLI's growth trajectory in 2022 will be supported by a landbank of 103 hectares valued at PHP12 billion.
Among the focal points of CLI's expansion plans are three townships now under development. These are the 22-hectare Davao Global Township; 14.3-hectare property in Cagayan de Oro acquired from Xavier University and envisioned to be a mixed-use university town; and the 100-hectare Minglanilla Techno Business Park in Cebu which is envisioned to be a regional growth center.
As of first quarter of 2022, CLI already posted an outstanding revenue growth of 53 percent to PHP3.56 billion from PHP2.3 billion in the first quarter of 2021, with all business units registering stellar performance.
In 2021, CLI's consolidated revenues grew by 35 percent to PHP11.16 billion with net income to shareholders increasing by 42 percent to PHP2.61 billion.
CLI sustained its leadership in Visayas and Mindanao with a 33-percent market share in the condominium segment, the largest, and a 26-percent share in the subdivision segment according to a third-quarter 2021 Santos Knight Frank real estate market study.
"We are pleased that despite the extended stay of Covid-19 followed by the devastation of Super Typhoon Odette in 2021, CLI remained resilient and further strengthened its presence in its communities," Soberano said. (PNA)