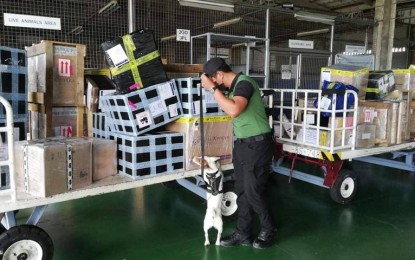 ILOILO CITY – The Barangay Drug Clearing Program (BDCP) of the Philippine Drug Enforcement Agency (PDEA) has made a huge impact on the anti-drug campaign in Western Visayas after it was strengthened under the administration of President Rodrigo R. Duterte.
"With the BDCP we have rallied the full support of our community through the Anti-Drug Abuse Councils (ADAC) and our drug personalities were successfully rehabilitated and reformed through the government programs, including the community-based rehabilitation and Balay Silangan Reformation Program," said PDEA information officer Shey Tanaleon in an interview on Tuesday.
She said as of May 2022, 87.90 percent or equivalent to 3,561 barangays have been cleared out of the 4,051 villages in Western Visayas.
The province of Aklan is 100 percent cleared; Antique, 99.32 percent; Iloilo province, 98.19 percent; Guimaras, 96.93 percent; Capiz, 89.64 percent; Negros Occidental, 55.90 percent cleared; Iloilo City, 51.66 percent and Bacolod City with 21.31 percent cleared of illegal drugs.
"The highlight of this campaign was that our drug personalities were reintegrated back to society as recovering users and pushers and they now have jobs," she added.
Tanaleon said they were able to come up with tangible results with the implementation of the BDCP, since barangays need to comply with parameters set forth by the Dangerous Drugs Board (DDB).
Applications for drug-cleared status kept coming to their office. They also received reports on newly-identified drug personalities.
She added that it has been emphasized the drug-cleared status is not permanent and that ADAC should be ready to provide the report and inventory of drug personalities in their area.
"We still continue to intensify our interdiction and other anti-drug operation even if we are at the wake of transition to another administration. The legacy of President Rodrigo Duterte on war against drugs should not be put to waste but will be used as inspiration to continue the program under the new administration," she added. (PNA)