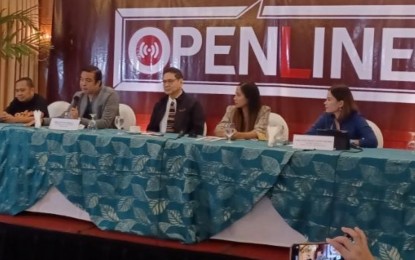 CEBU CITY – The creation of more legislative districts in Cebu City and the formation of the Mega Cebu Development Authority are the top priority agenda of the two newly elected lawmakers here.
Cebu City's 2nd District Rep.-elect Eduardo "Edu" Rama Jr. said the city is qualified for redistricting to have additional representation in the House of Representatives, given its huge population.
Based on the 2020 census, the city has 964,169 residents, making it the sixth-most populated city in the nation and the most populous in the Visayas.
The 1987 Constitution, particularly Article VI, Section 6 (3), provides that "[e]ach legislative district shall comprise, as far as practicable, contiguous, compact, and adjacent territory. Each city with a population of at least two hundred fifty thousand, or each province, shall have at least one representative".
"More projects for the city of Cebu. More voices in Congress. That would be an advantage to the Cebuanos. So that's one of the priorities that we are looking into right now," Rama said during a press forum "Openline" launched Tuesday at the Casino Español.
1st District Rep.-elect Cutie del Mar echoed Rama's view, saying that the city is ripe for more districts.
"Another district means more funding," she said.
The two neophytes' push for the redistricting is an amplification of Mayor Michael Rama's pronouncement a few days before the May 9 elections that he would work for the redistricting of Cebu City once given a fresh mandate.
The city's current set up of two legislative districts is composed of the north (1st) and south (2nd), dividing the 80 barangays under each of their jurisdictional care. The North district has 46 barangays while the south district has 34.
Mega Cebu
Rama Jr. also said he will work closely with Del Mar for a legislative measure that will form the Mega Cebu Development Authority for institutionalized coordination among the Metro Cebu local government units, national agencies, and the barangays.
"With that. at least we can have coordination between LGUs in terms of policy direction, infrastructure planning, solid waste management direction, and coordination for the intermodal transport system in different LGUs," he said.
Meanwhile, Del Mar said she will work with the mayor for the re-implementation of three flyover projects canceled during her first term as congresswoman from 2010 to 2013, replacing her father, the late congressman Raul Del Mar.
She said she also worked for more than PHP3 billion in funding for the skyways and tunnels to solve traffic congestion in the city which were originally proposed during the term of her father.
Del Mar's father proposed the first skyway/tunnel to run from Gorordo Ave. to Osmeña Ave. near the pier area passing through Salinas Drive and Juan Luna Ave. The other one extends from F. Sotto Drive through Archbishop Reyes Ave. and Gov. Cuenco Ave. all the way to Talamban. (PNA)