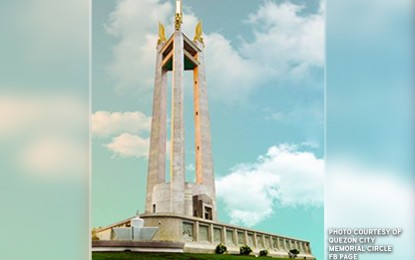 MANILA – The Quezon City government has declared actress comedienne Ai Ai Delas Alas and cinematographer Daryl Yap "persona non grata" for insulting the city's official seal.
In a statement on Tuesday night, the city government said the City Council approved the resolution filed by District 4 Councilor Ivy Lagman, saying Delas Alas and Yap disrespected the city's official seal in a video that has gone viral on social media just before the May 2022 election.
The video was posted on Yap's Facebook page Vincentiments with Delas Alas portraying the character named "Ligaya Delmonte".
In the background of the video, the city's official triangular seal, edited and defaced, was prominently displayed, which Lagman said, was an insult as it represents the city.
"The malicious and unscrupulous defacing of the official seal of Quezon City ridiculed and casted dishonor to it, causing insult to the noble representation of the seal," she said.
Lagman said the seal has been the city's official coat of arms since it was approved by the Office of the President and adopted by the City Council on Feb. 3, 1997, through Resolution No. 10320, S-1975.
"The people of Quezon City will not let anyone disgrace the official seal of Quezon City for personal and selfish interests," Lagman said.
In an interview over SMNI, Yap said being a "persona non grata" means that he is no longer welcome in Quezon City.
He, however, said he does not think that his social media presence in the city may also be banned.
"When you do a spoof, when you do a satire, you don't completely erase the one that you are spoofing, hindi mo talaga 100 percent inilalayo para makuha ng tao, para ma-gets ng tao (you do not really make it 100 percent far for the people to get the message)," he said.
"I completely accept the repercussions of what I did but then again they have the power to do that, and I also have the power to do things my way, so no hard feelings," he added.
On his personal FB page, Yap said he will soon release an official statement on the "persona non grata" declaration. (PNA)