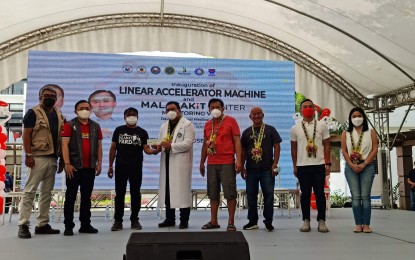 TAGUM CITY, Davao del Norte – Senator Christopher Lawrence "Bong" Go witnessed Wednesday the turnover of a PHP100 million check donation from the Office of the President (OP) to the Malasakit Center inside the state-run Davao Regional Medical Center (DRMC) here.

"All I ask from the officials of DRMC is to help the poor. We will help them with their medical needs," Go said, adding the money will be used to fund Malasakit Center services for this year.

He said the money will help the government hospital in providing medical services and support to papers and prioritizing the needs of the underprivileged, sick, elderly, disabled, children, and other patients.

Dr. Bryan Dalid, the DRMC chief of hospital, said the Malasakit Center in DRMC was established in October 2019 and for almost three years, the clients grew in number, serving more than 50,000 patients to date.

Dalid said more than PHP360 million worth of funds were given to the center—PHP240 million from OP; PHP89 from the Philippine Charity Sweepstakes Office (PCSO), and PHP31 million from the Department of Social Welfare and Development (DSWD).

Malasakit Center is a one-stop shop that brings together various agencies that offer medical assistance, including the Department of Health, DSWD, PCSO, and the Philippine Health Insurance Corporation.

Go authored the bill that became Republic Act 11463, otherwise known as the Malasakit Centers Act in December 2019 upon becoming a senator the following year.

Cancer patient's aid

Go also witnessed the inauguration of the medical linear accelerator (LINAC) donated by the OP.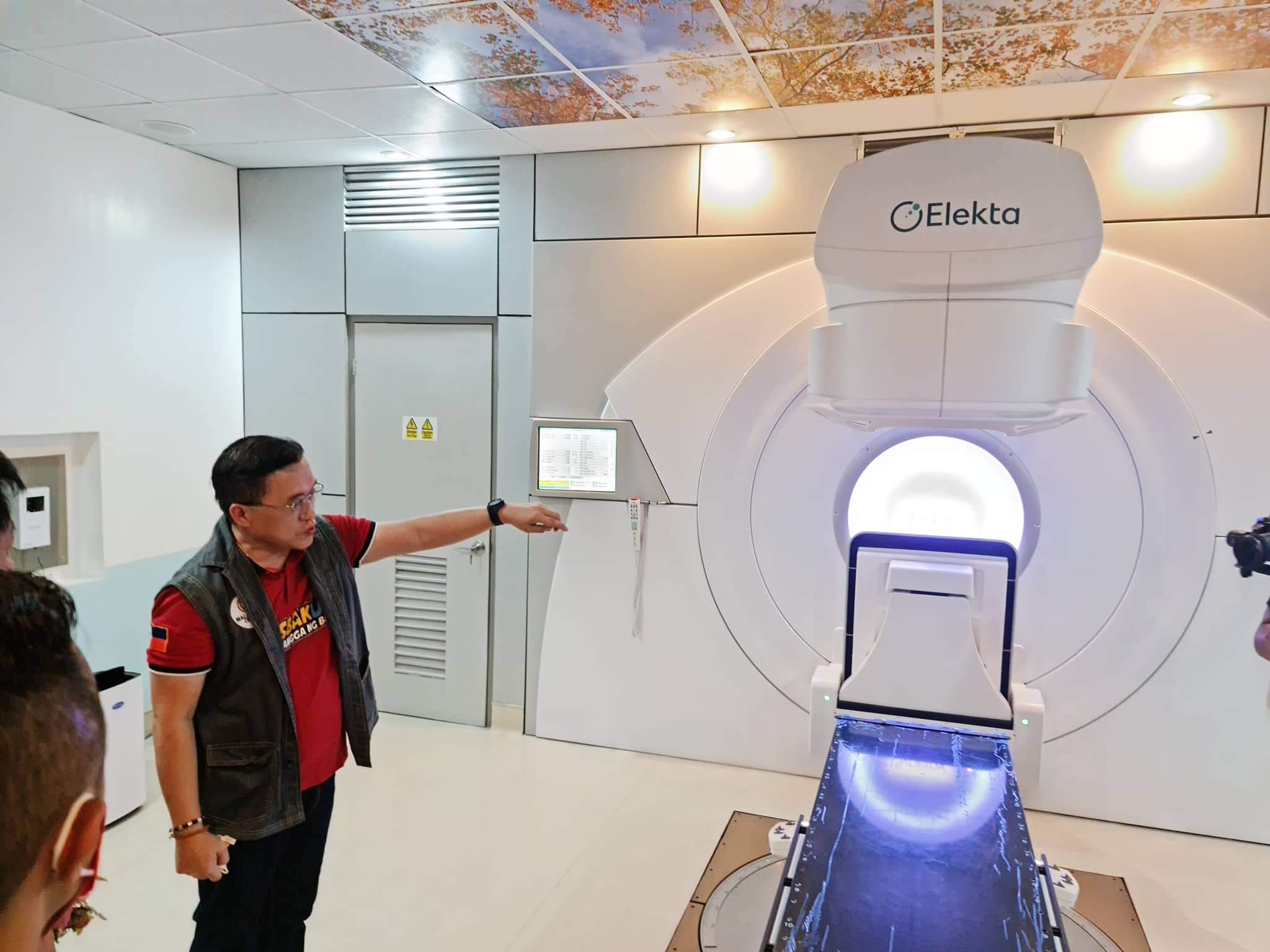 The PHP200 million worth of equipment is the device commonly used for external beam radiation treatments for patients with cancer. It delivers high-energy X-rays or electrons to the region of the patient's tumor.

The treatments can be designed in such a way that they destroy the cancer cells while sparing the surrounding normal tissue.

The LINAC is used to treat all body sites, using conventional techniques.

"Our old LINAC was already broken, and we need to have it replaced to further serve the cancer patients. Fortunately, our request was granted by the President, and they gave us this machine," Dalid said.

Go said cancer patients coming from other provinces outside Davao Region can also avail themselves of the new equipment.

"You don't need to go to Davao City because it is already here. I am happy that we can help them ease the burden of traveling far to get medication," he said. (PNA)