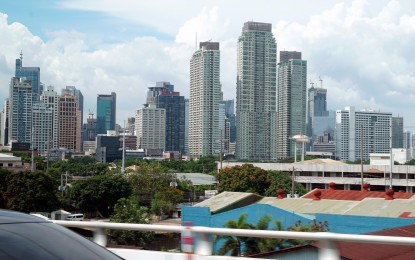 MANILA – The increase of the Philippines' debt-to-gross domestic product (GDP) ratio above the 60 percent international acceptable threshold during the pandemic remains acceptable as long as fiscal consolidation will be pursued.
According to the study titled "Fiscal effects of the Covid-19 pandemic: Assessing public debt sustainability in the Philippines" made by a team from the Philippine Institute for Development Studies (PIDS), the country's debt remains sustainable since the government continues to have cash buffers and because the uptick in the proportion of debt to the domestic output was mainly due to the pandemic.
In a briefing before Department of Finance (DOF) officials on Wednesday, PIDS research fellow Margarita Debuque-Gonzales, the study's lead author, said decline of the liabilities is feasible but this should not be the immediate goal.
Instead, what should be focused on is to have a sound medium and long-term fiscal consolidation plan, she said.
In an interview with journalists, Debuque-Gonzales said there is a need for the economic team to have a fiscal consolidation plan that will support the continued recovery of the economy, which posted another expansion in the first quarter of 2022 to 8.3 percent from quarter-ago's 7.8 percent and year-ago's -3.8 percent.
She said the government is on the right track because it is focused on sustaining the economic recovery.
"In terms of fiscal consolidation, the emphasis will be on administration. Meaning, being able to collect more, improve collections so administrative efficiency. That's going to be the focus," she said.
During the pandemic, the government's fiscal deficit as a share of domestic output rose to 7.6 percent after posting its record-low of 3.4 percent in 2019.
This was mainly due to higher borrowings that allowed the government to provide pandemic-related relief programs and ensure the continued implementation of the infrastructure program.
The study said the national government's debt-to-GDP ratio will peak in 2023 at 66.8 percent before it gradually declines in the succeeding years.
"It is assumed that the country will make efforts toward fiscal consolidation, maintaining the 1.7 percent of GDP primary deficit from 2024 to 2027," it said.
Primary deficit is defined as the amount of liabilities less interest payments.
The government's pandemic-related borrowings reached PHP3.2 trillion.
Debuque-Gonzales said the rise of the country's debt-to-GDP level, which stood 60.5 percent as of 2021, "doesn't really mean anything".
"So, it's really the job of the government and the economic managers to show the credit raters that we're still fine even in that rate and we'll slowly cut it down and you can depend on us. So, that will sort of calm the market," she said.
"The message we are leaving is… you cannot really go back to pre-pandemic debt (level) that easily. And you don't need to insist on going back," she added. (PNA)