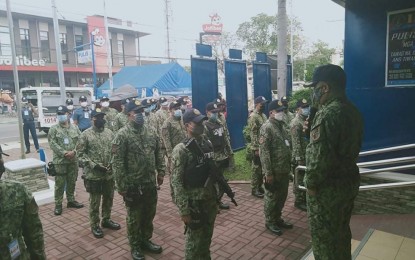 MALASIQUI, Pangasinan – The Pangasinan Police Provincial Office (PPPO) has recorded 293 index crimes from January 1 to June 7 this year, or 28 percent lower than the 407 of the same period last year.
"The decreased number in the index crimes can be attributed to the checkpoints and accomplishments in the gun ban, as well as the number of augmentation forces during the election period. It is also a product of the hard work of the police units and patrolling of the force multipliers in the barangay," PPPO information officer Maj. Katelyn May Awingan said in an interview on Wednesday.
Awingan said of the total number of index crimes this year, 50.5 percent have been solved.
"The absence of witnesses and unserviceable equipment are the challenges to the resolution of the crimes but we are conducting weekly meetings with the chiefs of police to know why there are unresolved crimes and how we may be able to help them," she said.
Among the top three index crimes recorded this year were rape with 99 this year from 147 last year; theft with 64 from 91; and physical injuries with 53 from 57.
Awingan said they are continuously holding information dissemination in the community to combat these crimes, especially rape.
"The barangay officials are already aware of how to handle this kind of report in their community and how they should assist the victim," she added.
Meanwhile, the PPPO has recorded 1,112 non-index crimes, lower than last year's 1,672.
"This is a good indicator that the police are doing their mandate as the record includes anti-illegal and anti-gambling operations," Awingan said.
Non-index crimes are crimes in violation of special laws. (PNA)