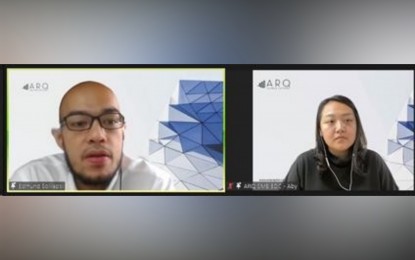 MANILA – ARQCapital Partners, a pioneer mezzanine investor in the Philippines, is raising PHP1.5 billion to fund the capital of 50 high-growth medium enterprises over the next two years.
In a virtual press conference Wednesday, ARQ founding partner and chief executive officer Edmund Solilapsi said there are still few "smart capital" investors in the country, and the opportunity for the company remains huge in this untapped market.
According to Investopedia, a mezzanine investor provides financing mostly to expanding established companies, which allows converting the debt to an equity interest in the company.
Solilapsi said the country's financing market is dominated by banks and non-bank financial institutions that seldom meet the capital requirements of enterprises in the growth phase.
He said businesses in the start-up and early stages are being funded by FFF (friends, families, and fools), business angels, and venture capital; while large enterprises can tap private equity or enter an initial public offering (IPO) for additional funding.
The current structure of the market has left growing businesses, usually medium enterprises, with few institutions that can fund their expansion.
"We typically support entrepreneurs requiring more than PHP25 million during their companies' high-growth phase, especially those with revenues hitting between PHP100 million to PHP500 million," ARQ co-founder and managing partner Abigail Tan said.
Tan added that the current market size for "smart investors" could be around PHP25 billion, which is equivalent to 20 percent of 4,800 medium enterprises in the country.
For this year alone, ARQ is funding 10 medium enterprises to support their growth as they recover from the pandemic.
Tan said the company aims to support "building blocks of transformation" assisting the country's economic recovery.
These sectors include technology, telecommunications, financial services, digitization and digital payments, renewable energy, food and agriculture, healthcare, and affordable housing.
To date, ARQ has deployed PHP1.17 billion.
Some 17 companies have exited through the help of the mezzanine funder, which means these firms have successfully graduated to the next level. (PNA)