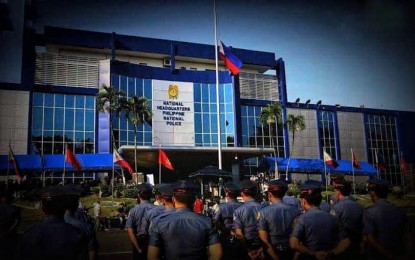 MANILA – The Philippine National Police (PNP) on Thursday reminded all police chiefs particularly in Luzon to be aggressive in the crackdown against "Peryahan ng Bayan" operations and other illegal gambling activities.
PNP director for operations, Maj. Gen. Valeriano de Leon, also warned police commanders of the "One Strike Policy" against police commanders who would be found either tolerating its operation or in cahoots with the operators.
"Our PNP officer-in-charge Lt. Gen. Vicente Danao Jr. has supported the memorandum we issued before and we will implement the one-strike policy on this matter. We have to remind our unit commanders that there was a specific instruction from Executive Secretary Salvador Medialdea and PCSO (Philippine Charity Sweepstakes Office) Chairperson Royina Garma to operate on this 'Peryahan ng Bayan' because this is no longer authorized to operate," de Leon said in a statement.
This came as the PNP received reports of the continuous operations of the illegal numbers game.
De Leon specifically directed the Police Regional Office 4A (Calabarzon) to validate and conduct an investigation on the reports of the operation of illegal gambling in Calamba City and other parts of Laguna.
He said he expects the submission of accomplishment reports regarding the complaints which also cited some names of the operators.
De Leon said he will immediately recommend the relief of police chiefs who would fail to stop "Peryahan ng Bayan" operations and other illegal gambling activities.
"There is a specific instruction to stop this and when they fail to do it, then they will be relieved and we will find other commanders who will replace them," he added.
De Leon also advised police commanders to coordinate with the local PCSO officials to map out plans in rendering assistance in the conduct of anti-illegal gambling operations. (PNA)