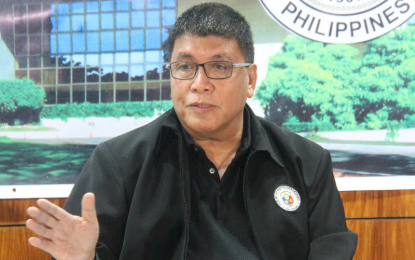 MANILA – Surigao del Sur Rep. Prospero Pichay on Thursday said he would exhaust all legal remedies to challenge Sandiganbayan's guilty verdict in connection with the questionable PHP780-million deal when he was still the chair of the Local Water Utilities Administration (LWUA).
Pichay made the statement after he and his deputy administrator Wilfredo Feleo Jr. have been meted jail terms of six to 10 years for each of the three counts of graft by the anti-graft court's 4th Division, as well as perpetual disqualification from holding public office.
"I am now discussing with my lawyers our next course of action but definitely, I am determined to exhaust all possible legal remedies accorded to me by law," Pichay said in a text message.
The case arose with LWUA's acquisition of a 60 percent voting stock amounting to PHP80 million of the Laguna-based local thrift bank Express Savings Bank Inc. (ESBI) owned by the WELLEX Group Inc. (WGI) and Forum Pacific Inc. (FPI).
The LWUA also deposited PHP700 million to ESBI's account to augment the thrift bank's capital stocks under Pichay's chairmanship.
Pichay, however, stressed that the constitutional right to be presumed innocent until proven guilty can be overthrown only by proof beyond reasonable doubt, adding that the burden of proof rests on the prosecution.
"This is a case of conspiracy for allegedly violating Section 3(e) of Republic Act 3019. Originally, there were 22 accused in this case which is why the recent decision of the Sandiganbayan came as a surprise," he said.
He noted that even the dispositive portion of the decision admits that no civil liability is adjudged against him in view of the fact that LWUA public funds invested in ESBI are under receivership and liquidation of the Philippine Deposit Insurance Corporation.
"So it is baffling: how can there be undue injury to the government?" he said. (PNA)