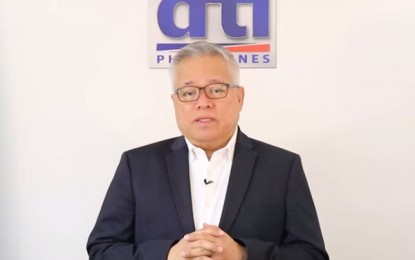 MANILA – Philippine merchandise exports grew by 6 percent in April, with a value reaching USD6.1 billion, based on preliminary data from the Philippine Statistics Authority (PSA).
Of the USD348 million additional exports in April 2022, coconut products contributed USD164 million or 47 percent of the incremental export sales for the month. This was primarily driven by exports of coconut oil which grew 2.5 times its export level compared to last year.
Since February 2021, exports of coconut oil have been increasing at double-digit growth rates.

For the first four months of the year, export sales increased by USD2.1 billion as compared to the same period last year. A quarter of these incremental exports comprises sales of coconut products.
In total, exports increased by 8.9 percent to USD25.6 billion from USD23.5 billion in 2021. Based on the PSA's preliminary data, April 2022 was estimated to be 14.5 percent higher than the pre-pandemic average from 2017 to 2019.

On 2 June 2022, President Rodrigo Duterte signed the Coconut Farmers and Industry Development Plan (CFIDP) through the issuance of Executive Order No. 172.
The CFIDP aims to increase overall productivity and income of coconut farmers, alleviate poverty, and modernize and rehabilitate the coconut industry to attain social equity.

"The Philippines is recognized as one of the global leaders in the coconut industry. With the approval of CFIDP, our local coconut industry, particularly our farmers, can benefit from government support programs that will allow the sector to strengthen its competitiveness through the development and promotion of more innovative coconut-based products," Department of Trade and Industry (DTI) Secretary Ramon Lopez said in a statement.

Aside from the support provided by the CFIDP, the coconut industry will also benefit from export marketing support under the Philippines-European Union (EU) ARISE Plus Project implemented by the International Trade Centre (ITC) and the DTI-Export Marketing Bureau (EMB).
Under the project, coconut exporters will benefit from market research assistance, capacity-building programs focused on sales negotiations, digital marketing and branding, and market linkages through participation in trade fairs and business matching activities.

Major improvements in business conditions were observed as the Philippine government continues to ease public health restrictions.
In April, the country's manufacturing sector recorded its best month in almost four years based on the Philippines' Manufacturing Purchasing Manager's Index (PMI), as production and new orders further increased.
According to S&P Global Philippines, the Philippines' PMI jumped to 54.3 in April from 53.2 in March.

"The continuous growth of our PMI is a testament to the efficiency of post-pandemic economic recovery efforts implemented by the Duterte administration. There were several aspects that contributed to this development, but central to this is really the solid growth of outputs, resulting in our sustained exports performance," Lopez added.

A total of 32 out of 48 Philippine commodity groups continue to drive the recovery of the country's export sector, registering consistent increases in export sales compared to three time periods: 2021, 2020, and pre-pandemic average over 2017-2019.
This development is propelled by electronics including other electronics, other mineral products, copper cathodes & sections of cathodes, coconut oil, and chemicals.

Electronics remain to be the country's biggest export, accounting for 59.8 percent year-to-date (YTD) of total exports in January-April.
Double-digit growth rates were recorded in Philippine electronics exports of components/devices (semiconductors), control and instrumentation, and automotive electronics.
Exports of telecommunication products have more than tripled in April 2022, based on both year-on-year and year-to-date values.

The Philippines' top market from January to April 2022 remains to be the United States, with exports valued at USD3.95 billion, closely followed by China with exports valued at USD3.85 billion. (PR)